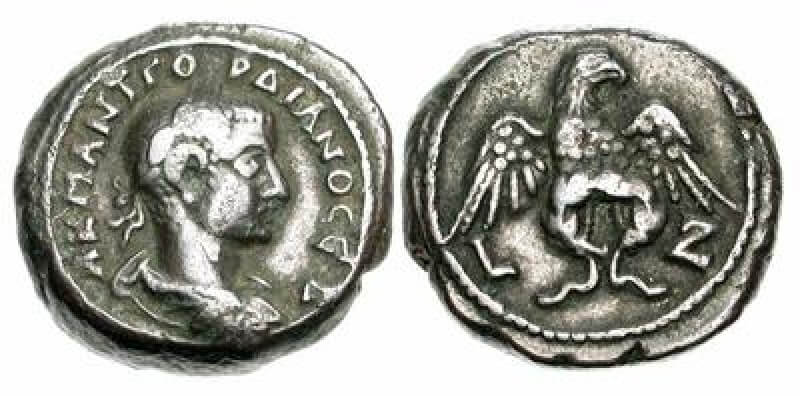 Photo by Pegasi
Description:
ROMAN EGYPT. Gordian III, 238-244 AD. Billon Tetradrachm (12.96 gm) of Alexandria year 7(243/44 AD).
Obv. Draped cuirassed bust
Rev. Eagle with wings spread, standing on laurel wreath.
They say it's toned and in VF+.


Bought this lovely coin, suggested by my friend who collects ancient eagles, at the Colorado show during the ANA Summer Seminar (the day I arrived). This was sold previously at a Pegasi auction in 2011, and now resides in my collection!
This coin's patina is like a dark chocolate and literally impossible for me to photograph, but found a decent photo on acsearch which will do.

Not knowing any of Gordian's history, I did some research and was surprised by his short story. After the death of Gordian's grandfather and uncle, the senate nominated two senators as joint emperors for the empire. The praetorian guard had other ideas, and made the 13 year old Caesar and within a couple of months murdered the two senators. When Phillip came to power in 243 A.D., he had Gordian killed who was 19 years old.