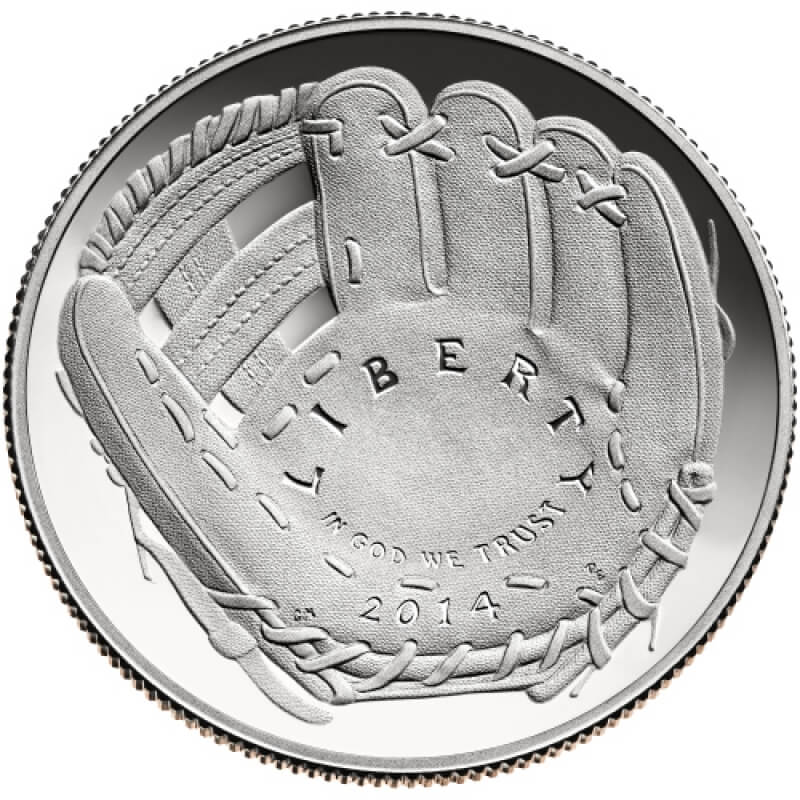 The Baseball and Kennedy Hot Coins
Editor's note: Eight-year-old YN Avrumy Matitia shares his thoughts about his new silver proof baseball coin and the Kennedy half dollar coins that will be released at the 2014 World's Fair of MoneySM.
My dad, Robert Matitia, bought for me the new Silver Proof baseball coin from the U.S. Mint, and they just came in the mail last week. It sure is a hot item and looks great! When we bought it from the mint it costs about $51, and now you can sell it for at least $150 since it sold out right away. It tripled in price! But I am going to save mine, and not sell it.  
Also, I am looking forward to the new Kennedy half dollars that are coming out soon. We read an article in Numismatic News and Coin World that the Mint will be selling a special silver four-coin half dollar silver proof set, each one with a different mintmark from each of the four mints (San Francisco, Denver, Philadelphia and West Point Mints) and special different proof type finishes on each coin. You have to buy all 4 together, so the set will probably cost around $120, maybe more, I am guessing. You can't just buy one at a time, which would have been better for me. 
I am now trying to earn and save up some money by doing jobs around the house like gardening or cleaning the garage, and selling my old toys so that I can buy a set. I am also having coin meetings with my family that I charge for and my Dad pays me 50 cents each meeting. I had a different meetings with my family on Sunday and my dad paid me $3 for the meetings.
I don't think that I will be able to afford the special gold Kennedy half dollar. The article said that it will be the size of a regular half dollar with 2 dates on it 1964 and 2014. 1964 is the year the first Kennedy half dollar came out, which was the first year after President Kennedy was shot (in 1963), and now its 2014 which is 50 years later. I don't think that I will be able to save up enough money to get that one, but I like looking at the pictures.
Also, the mint is coming out with a two coin clad (not silver) set, but I don't think it will be worth much in a few years. We looked at the Mint's website and it's supposed to come out on July 24, 2014, for $9.95 for a clad P and D coin. My dad gave to me a special Statue of Liberty clad half dollar from 1986. He said that probably when the Mint was selling them, they cost $5 or $6, he didn't remember, but now you can get one for like $3 or $4. So the value went down instead of going up.  it wasn't worth it, but it's still a cool coin. I don't know when the mint will be selling the silver or the gold coins, but we heard that it's supposed to be sold at the big ANA show World's Fair of Money in Chicago. It will probably sell out there just like the baseball coins did and the reverse proof buffalo did last year at the ANA.