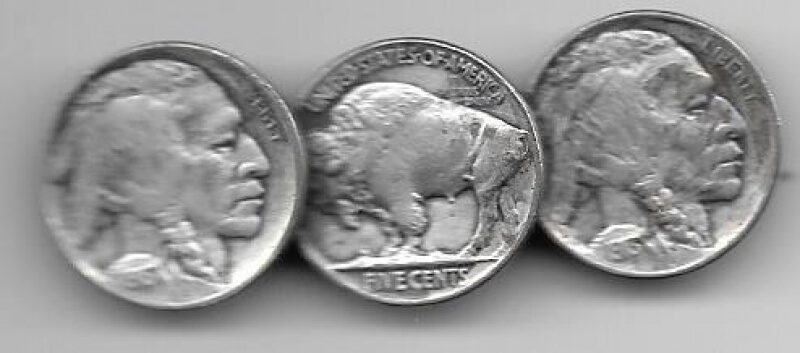 I recently completed my eighth novel. The heroine, Kerry, is a successful author who cannot move on after the sudden death of her husband. The hero, Shaun, is a backup quarterback who cannot get a break. The two meet on a TV show and fall in love. As the story ends, Shaun is about to be traded to another team, and Kerry is preparing a trip to Little Big Horn for research; she is writing a biography of Two Moons, one of the men who modeled for the Buffalo nickel. As a parting gift, Shaun gives her a pin made of 3 Buffalo nickels.
Soon after I began work on this manuscript, I was shopping downtown. I stopped at Harlan J. Berk's store and found this pin. This pin is exactly like I pictured the one Shaun gave Kerry. I had to buy it!
This pin is kept on my desk where I can always see it. The manuscript is finished and is now in the hands of a publisher. I am awaiting word.