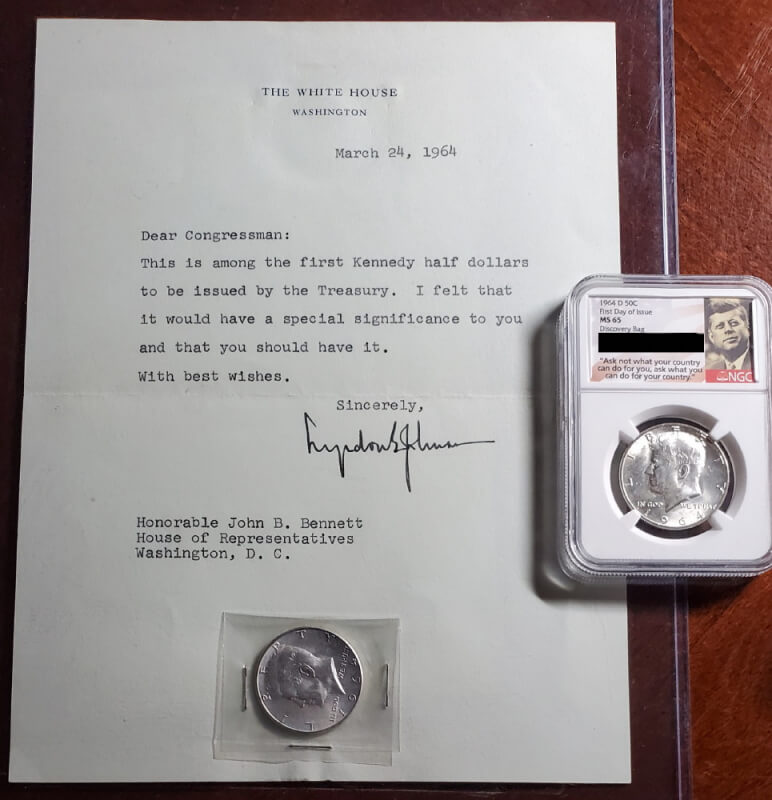 FDOI1964 Kennedy Half Dollars From Two Different US Mint Facilities
I created a unique 1964 First Day of Issue (FDOI) pair of Kennedy half dollars, one each from the Philadelphia Mint and Denver Mint.
á1964-P Kennedy half dollar that was gifted by President Lyndon B. Johnson with accompanying White House letter with the FDOI date of March 24, 1964.
á1964-D Kennedy half dollar from an original Federal Reserve Bank bag (or "Discovery Bag") dated March 19, 1964 ÔÇö five days before the coins' official release date. Graded/encapsulated by NGC as MS 65.