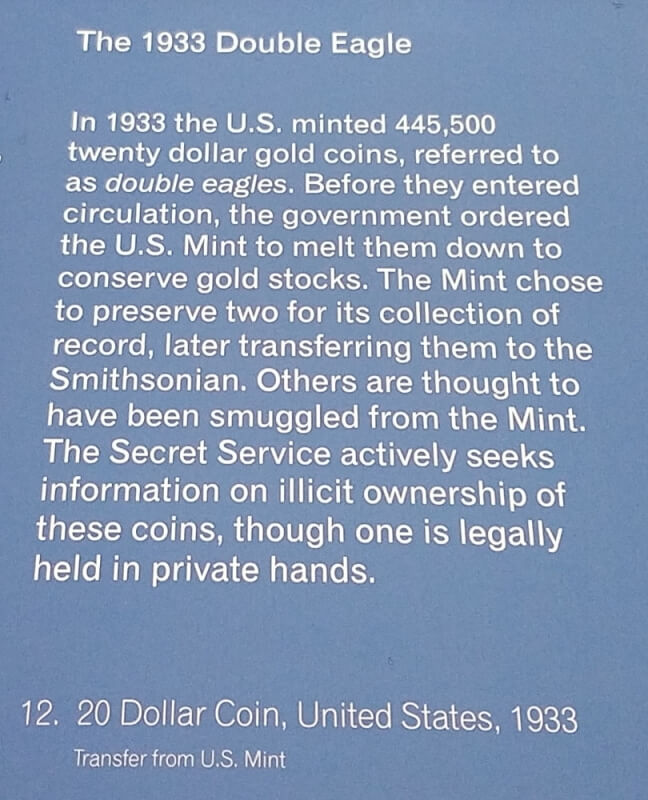 Found Two 1933 Double Eagles
Last week I found two separate exhibits with each having a 1933 Double Eagle. I was visiting the National Museum of American History in Washington DC.

I read somewhere that the US Mint will NOT be exhibiting these coins at the 2018 ANA World's Fair of Money in August.