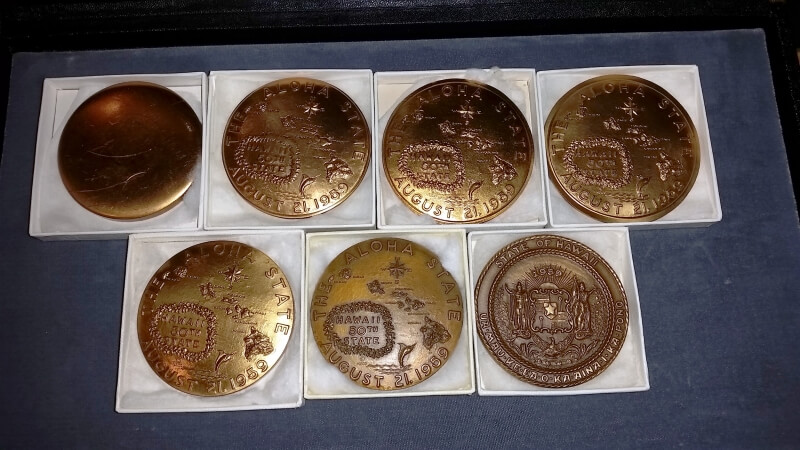 Happy Statehood Day Hawai'i ! August 21, 1958
This is 1 of 30 known Official Hawai'i Statehood Medal Progression Sets (source: Hawaii Money Standard Catalog Second Edition by Medcalf & Russell).
This set is in my personal collection.
Blank to 3rd strike (first row)
Unfinished (flange removed) to application of antique finish (obverse and reverse).