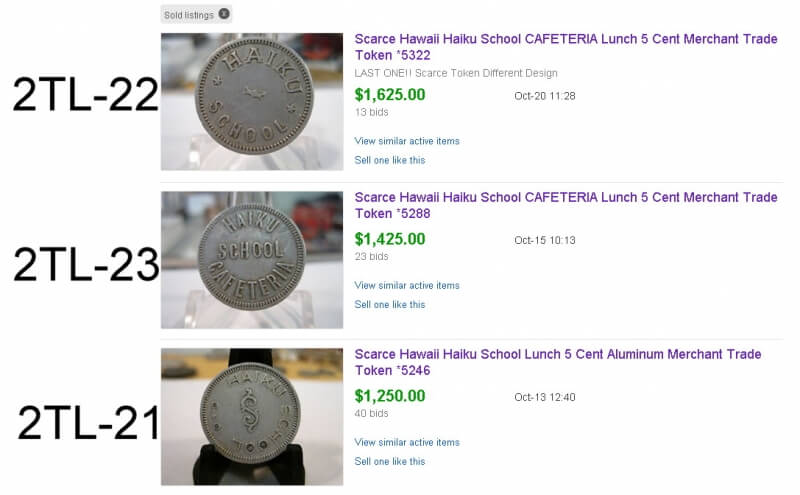 Hawaii School Tokens Fetch High Prices
At a unnamed online auction website, the bidding was intense for three Hawaii School tokens. Cataloged in Hawaii Money Standard Catalog 2nd Edition, 1991, by Medcalf & Russell, as 2TL-21, 2TL-22, and 2TL-23.

These tokens were used at the Haiku School on the island of Maui, Hawaii. Final hammer prices exceeded each of their 1991 catalog value of $300 each.