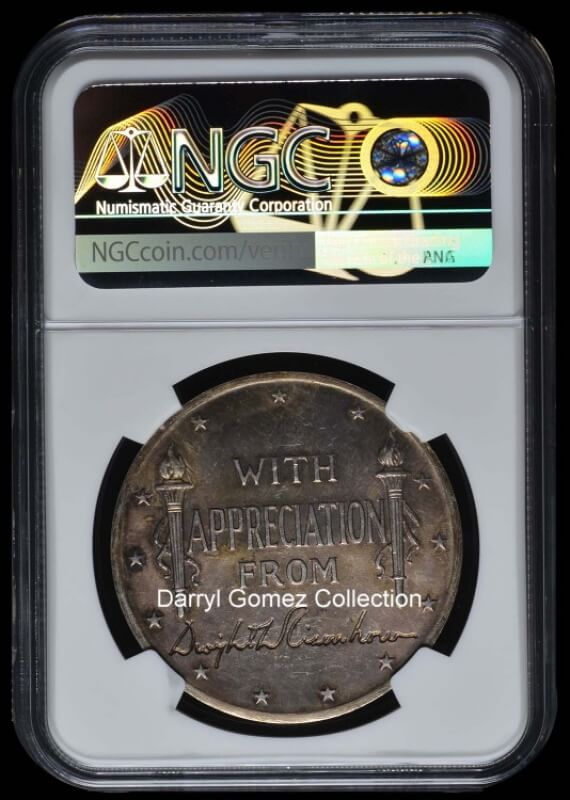 NGC Grades/Encapsulates Part of My Research Collection of POTUS sGms
Recently graded/encapsulated POTUS sGm by NGC. Soon to be future "plate medal" in my upcoming book (third).
Fortunate to have NGC place my name (Darryl Gomez Collection) on the label at no cost to start the pedigree of the medals in my research collection.
NGC was made aware of: my two books related to these medals,
ANA C
oinTalk session,
ANA exhibit award, regional exhibit awards, lectures, discussion, my website, etc... (e.g. foremost expert on POTUS sGm series that discovered, organized, and named this US Mint medal series).
First Newport (Eisenhower Summer White House) POTUS sGm graded by NGC... One had to earn the appreciation of President Eisenhower to be awarded/gifted the medal.
An actual Presidential medal (not a challenge coin nor a commemorative coin) that is now a historical Presidential artifact!