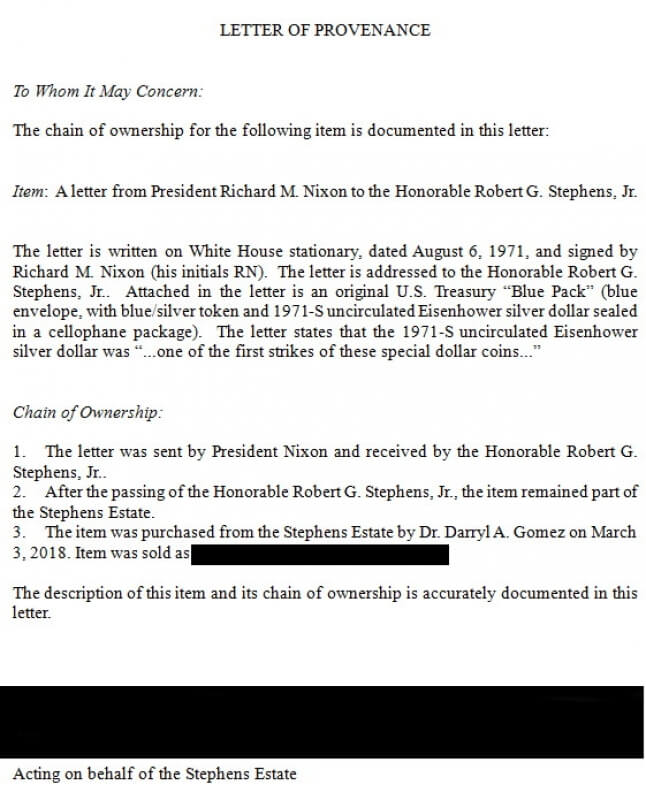 One of the First Eisenhower Silver Dollars
Another recent purchase added to my "presidential" collection.

This time it's a White House letter from President Nixon gifting a 1971-S uncirculated Eisenhower silver dollar (in Blue Pack) to the Honorable Robert G. Stephens on August 6, 1971.

The uniqueness about this acquisition is the establishment of the provenance (unbroken chain of ownership) of this Eisenhower dollar. I was ecstatic to learn that this specimen was actually being sold from the estate of the Honorable Robert G. Stephens. The chain of legal ownership is President Nixon-to-Congressman Stephens-to-yours truly. The number of "'-to-" in the previous sentence is two. Which means as the current owner, the specimen is two degrees of separated from President Nixon.