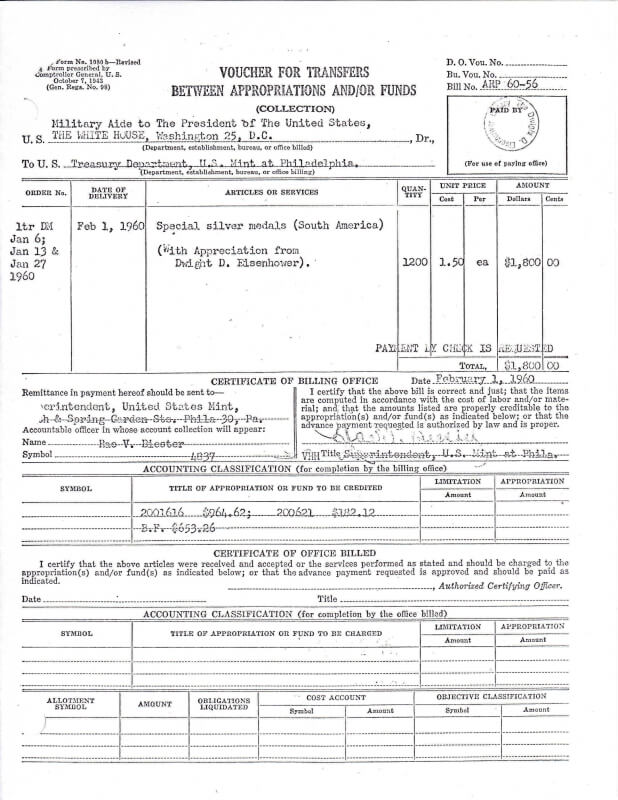 POTUS Appreciation Medal : Eisenhower South America 1960
President Eisenhower's visit of South America included the countries of Brazil,  Argentina, Chile, and Uruguay. 
He presented his 
South America 1960 appreciation medal
to individuals during this four country visit. 
Based on the book, 
The Dwight D. Eisenhower Appreciation Medals, 
1,750 medals were struck (1,200 original order with 550 second order).
The image of the South America medal is in my personal collection. 
The images of the Voucher For Transfer provides evidence that the US Mint in Philadelphia struck the Eisenhower South America 1960 medal (payment request for the first striking of 1,200 medals).
Movie footage relating to President Eisenhower's South America visit can be seen at: