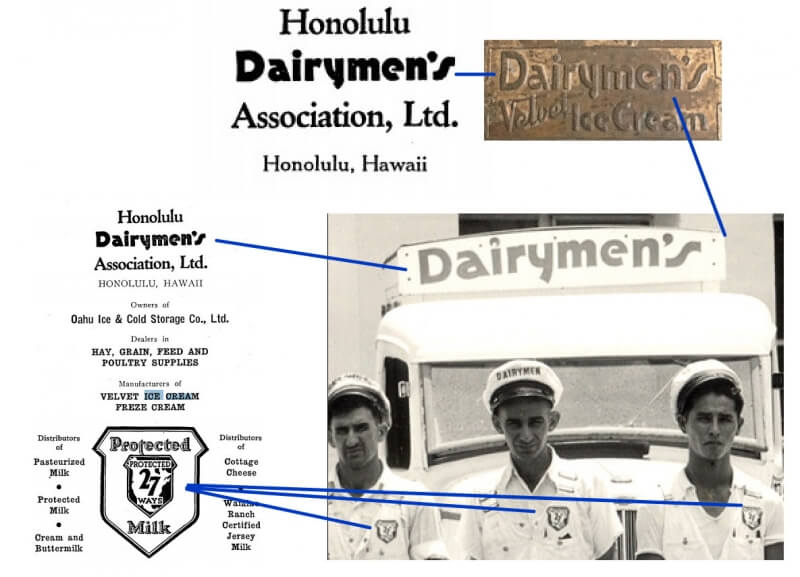 Visually Searching for Ice Cream
In 2016, I won an online auction relating to an ice cream token. The seller hinted it was from Hawaii and I knew the seller was located in Hawaii as I had previous dealings with him. The text on the token does not mention Hawaii or a city in Hawaii, thus began my search.

Normally, a pre-purchase prerequisite that I perform is to locate the numismatic item in a catalog or guidebook. This ice cream token was not listed in my copy of the Hawaiian Money Standard Catalog by Medcalf & Russell. Anyway, I took a chance and made the purchase.

My numismatic search began while the token was in transit to me. I started to search various Hawaii sources. The key words I was searching with was "Velvet Ice Cream" which led me to an organization named "Honolulu Dairymen's Association".

This is were the fun began. I started to search periodicals for my designated keywords from earliest to the latest in time. I found images relating to the keywords as early as 1915. My big break came when I visually noticed the font used on the word "Dairymen's" matched the ice cream token and a 1927 Hawaii advertisement.

My visual search eventually led to the logo match of the keywords "Dairymen's Velvet Ice Cream" in a 1935 Hawaii advertisement.

I included images of my search results.

The Honolulu Dairymen's Association Ice cream token was highly likely used as early as the mid-20's to late as the late 30's in Hawaii on the island of Oahu.