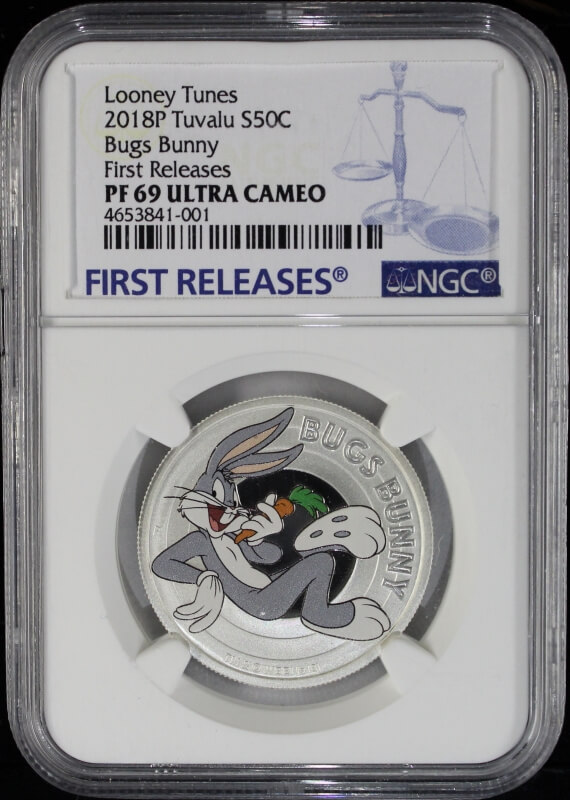 Items From The Vault #1 (Answers)
Last weeks blog didn't get any questions to answer so I decided to reply to the comments.
(Kepi) Thanks for the comments, I hope to do a blog about the safe soon as a part of my Numismatic Tools Of The Trade blog.
(SUN, CoinLady & JimmyD) Thanks for all the wonderful comments.
(Well Worn Copper) I didn't have a silver quarter (wish I had) but it was a good times to watch the looney Tunes on Saturday morning.
(Jonas's Coins) I don't know much about Tuvalu but from your comments I should visit there sometime.
(Long Strider) It is a Shame that Looney Tunes are not as popular with kids today.
(Big Nug Numismatics) I try to stay away from colorized coins unless they are the ones done by the mints. The after market companies usually do such a bad job and colorize coins that where never meant to be colorized.
(Mike) Is correct in stating that the queen is the obverse of the coin but I do agree with the grading company in placing the reverse facing forward in the slab. If you went to a show looking for the bugs bunny coin and the only thing you saw was the queen you would have a hard time finding them since all the coins that Australia makes have the queens image.