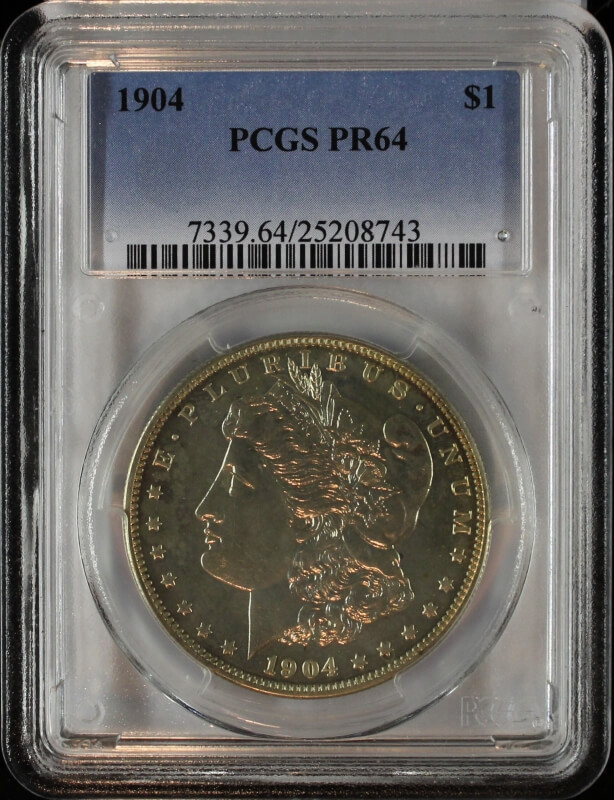 Philadelphia World's Fair of Money Morgan Dollar Adds
I set out for Philadelphia this August with a very specific mission to find a Proof Morgan Dollar to add to my collection. My thinking was since it would be a large east coast show that this would be the best time and place to go looking. I thought it would be a piece of cake to find a lot of examples and narrow them down to a few nice specimens in my price range and pick. As it would turn out the easy part was narrowing them down not finding them. When I could find them they where either too toned & rough for my taste or too high a grade & price. As luck would have it though my regular dealer had brought a beautiful 1904 PR-64 that is just amazing. It does have a slight golden brown tone but nothing that distracts from its surface and I couldn't be more happy to add it to my collection even though I did end up spending a little more than I had planned. I would have loved to have seen some more coins that matched my price range and taste but all an all it was a wonderful hunt. I was also able to add a beautiful 1881-O MS-64 to my set so it is shaping up nicely.
PS the pictures don't do the Proof any justice.