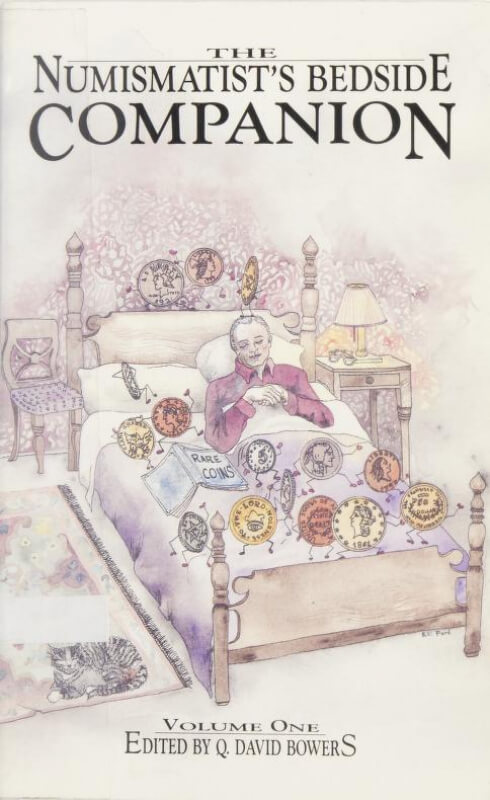 My favorite numismatic item - Club Show-N-Tell assignment
When we closed our last club meeting it was requested that everyone bring a coin to share to the next meeting and I said with a smile are notes okay.  Which then it was clarified a numismatic item for sharing.  In thinking of what I would bring to the show-n-tell I was having a hard time deciding trying to deciding which coin or note I would want to share as I have many favorites in my collection with various stories that make them so.  With so many to choose from, not that I am long lost relative of King Farouk, Garrett, or Green but still I am an only child, I decided instead of trying to narrow down my favorite I tackled the problem using a different approach.  What item would I never want to part with?  Well using this new filter a lot of coins and notes slipped away as I know at some point if necessary I would be able to release them back into the market place for others to enjoy.
So what numismatic items would I choose to keep to perhaps my end, well I would have to say my collection of books.  Then of those I thought what volume has brought the most enjoyment over the years and I would likely still enjoy reading years from now.  Well that was easy.  It is not an old book nor is it hardbound and by no means is it rare, but it is a joy to read.  It is the first volume of a series of eight volumes, as of today, titled The Numismatist's Bedside Companion, edited by no other than the prolific writer Q. David Bowers.  The book is actually a series of articles so is easy to read when on the go or when just wanting something to allow the days thoughts to drift away as you read of the personal stories of various rarities that once appeared in the Bowers on house organ the Rare Coin Review.  The cover of this volume shows a gentleman fast to sleep with a coin book open upon his bed as rare coins not sugar plums dance about while a cat rest lazily on the carpet.  With the exception of the cat I can easily relate to the image, well also I share my bed and my wife does say I snore so maybe there would need to be a few edits.
Anyway volume one is 224 pages with 30 chapters if you include the introduction and of a comfortable size being only 5 ½" wide by 8 ½" high.  So easy on the wrist unlike let us say the author's tome on obsolete paper money which is not, despite still being a good as well but that is a story for another time.  Lastly the book also includes an index just in case you remember reading something and need to find quickly it again at some future date.  My copy is a second edition that was published by Bowers and Merena Galleries, Inc. in 1989 and given as a gift on my 25th birthday by the very person who puts up with my snoring, wow 25 years old that was a long time ago.  Reading the volume will grow your appreciation of coins beyond just investment pieces in a plastic slab.  Not to say investments will not be discussed, but you will also glimpse the owners and events relating to various pieces.  There are stories that will immerse you in the commerce with which our numismatic treasures swam before be mounted in a flip, 2x2, or slab.  Also you will not be just reading of pieces that are totally unobtainable by most, though yes those pieces are discussed too, but common items will too come to life within these pages.  While looking for an image of the cover online I found that the book has been digitized so I have included a link below so if you cannot easily find a copy to create your own opinion.
https://archive.org/details/bedsidecompanion1987bowe/mode/2up
Lastly I did think of one coin I would probably not part with it that I first read about in a book, no not the one reference above. I have shared this particular coin with friends and quite a few of my children's classmates over the years.  It is a large bronze so has a wonderful hand feel with Zeus on one side and an Eagle on the other side with the legend confirming it to be from the reign of Ptolemy III.  I bought this coin from Fred Coops when he owned a coin shop in the Carousel Mall in San Bernardino.  I told Fred about the book that I happened to be reading at the time and he said his buyer had just come back with some Egyptian bronze coins which he quickly retrieved four of them to show me.  I selected what I thought was the best of the group and even as my interest in Numismatics has changed over the years I still have this piece along with the notice of Fred's passing in January 1992.  So this ancient coin is a reminder of Fred as much as it is a piece of history which by itself is wonderful to hold and admire.