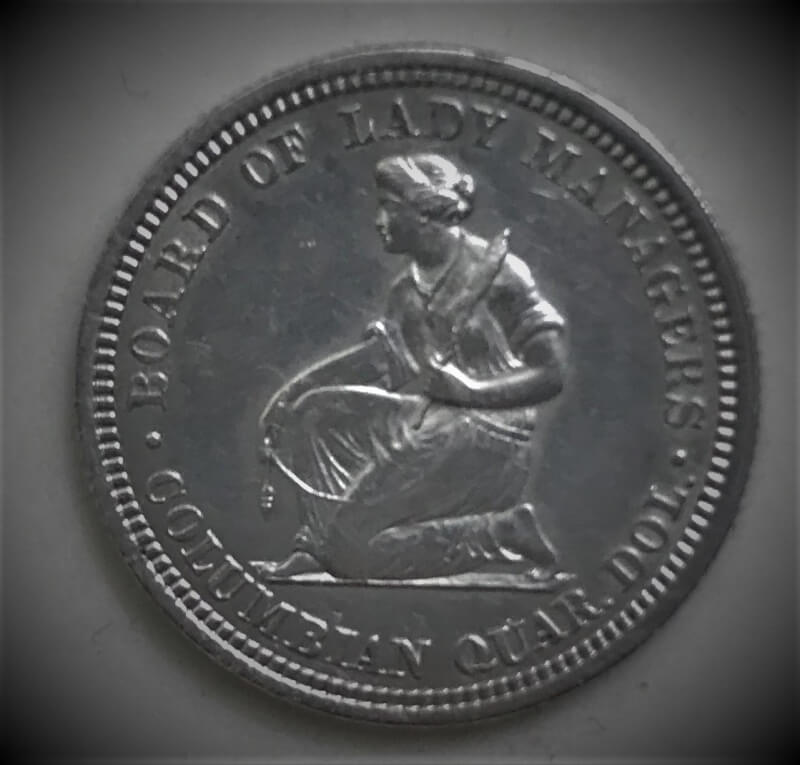 I know not my usual October blog, but thought I would share the quarter that inspired the article I wrote that appears in the November Numismatist.  I know not the beauty that Caleb found to use in the graphics, but it is the one I bought at Reliable Coins.  I guess too I need to update my bio as in addition to my interest in error coins of 1968 and 681 military payment certificates I have been working on completing a set of the classic commemorative coins.  Which this piece and the Lafayette dollar are outliers in the set if you exclude the gold pieces.  One of my favorite things about numismatics is the rabbit holes you can find while collecting.  Sometimes they are just imagined like trying to guess how far a particular piece has traveled to arrive in your collection both in time and distance.  This one though was a trip through history trying to discover if what I had read was fact and be reminded of somethings that I had once forgotten.  There was a second one page article I developed for the TNA too during my trip down the Isabella rabbit hole.  I have included a link below to the TNA site and you will find my article on page 17 of the December 2020 issue.
http://www.tna.org/archive_news.htm
Enjoy
p.s.  I want to credit Caleb the editor for the Numismatist first for providing another resource for my article and putting it together pulling additional graphics that I did not have.