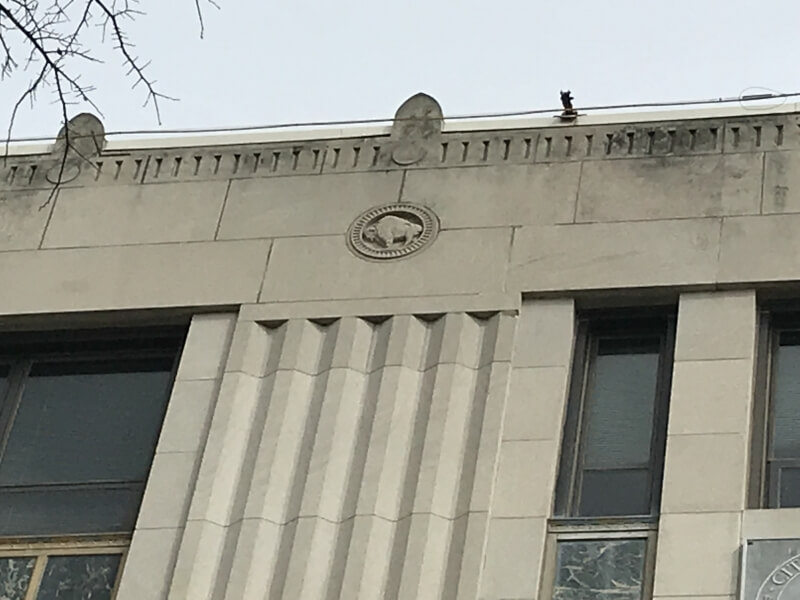 Numismatic Architectural Element
In a recent walk along the Brazos River in downtown Waco I stumbled upon an interesting numismatic element featured prominently along the parapet of the Waco City Hall. As you can see in the pictures there are obverse and reverse images of the buffalo (bison or Indian for those splitting hairs) nickel at the top of each column continuing all the way around the building. There are six of these medallions on the front and rear and another four on each side giving you ten complete nickels. The building is definitely art deco in style and the only information I have been able to find was on the back of a vintage postcard featuring a rendering of the building. The postcard did not name the architect, which may have possibly explained the use of the buffalo nickel, but it did state that it was built in 1930 at a cost of approximately $189,000.00. Funny thing is when I brought this up at the most recent coin club meeting no one knew of it.
Of course if you are in town and make an opportunity to see the city hall do not miss the suspension bridge too just a short walk away that was feature recently on the cover of the TNA magazine. There are also some great bronze statues too celebrating the Chisolm Trail in the small park at the end of the suspension bridge.