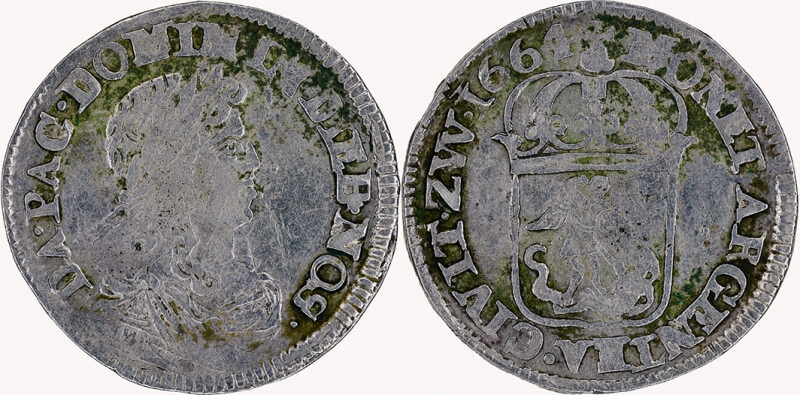 Obverse or reverse: how would you call it?
| Ian Fenn
Some years ago I recall an on line discussion over how to identify a coin obverse and reverse. I was a very new collector and was stunned at how heated the discussion became. I always assumed the head side was the obverse and tails side was the reverse. That appears to work for the majority of coins but in some cases its not so clear. IN the end that internet discussion wound its way to an untidy end but from my lurking I learned from it that the side bearing the the details of the issuing authority is the obverse. I have stuck with that approach since then. However I now have an interesting puzzle ( For background to the coin refer to my 25 November 2016 blog). This Zwolle mint Luigino clearly has a head and tails but I believe that in this case the heads side of the coin is actually the reverse. The coin was produced for trade by the Zwolle mint( Netherlands) and was a privately commissioned issue. In this case the the heads side bears the the likeness of the French King Louis XIV ( to make it similar to the French coin it was imitating) while the tails side bears the arms and legend of the Zwolle mint. In the two catalogs that include the coin ( one French/Italian, the other Dutch) the heads side is designated as obverse.

I believe to be technically correct the tails side should be referred to as the obverse. I would note That in casual discussion of the coin I would have no issue with any one referring to the heads side as obverse, but I believe to be numismatically accurate the tails side is the one that should be called the obverse. What do you think?

Edit: in the dutch catalog Zwolle mint duits of 1636-1639 & 1663 are listed with the side that is similar to the tails side of this coin as "Obverse"