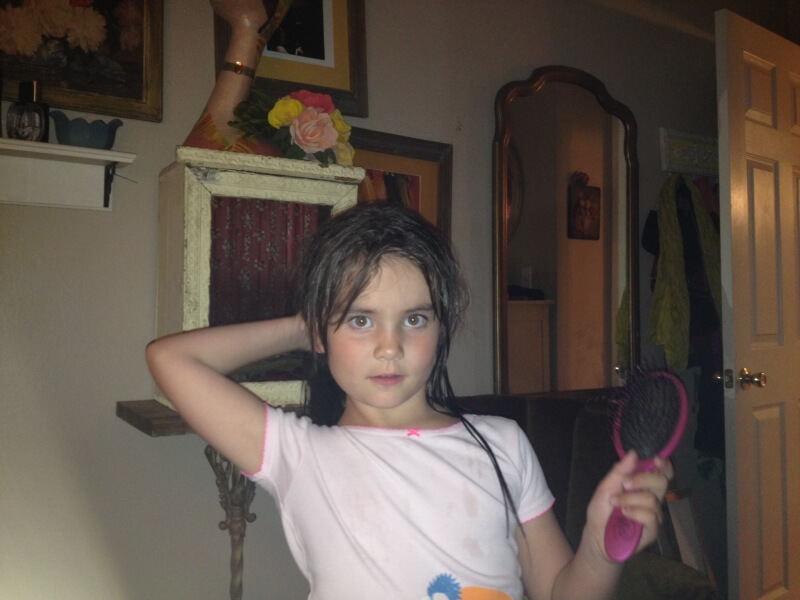 So what does the tooth fairy give out these days?
The picture you see above is my 6-year-old daughter, Audrey. She's my oldest, and she has her first loose tooth. I'm expecting it to fall out in the next week or so. 
So, once that thing falls out and she puts it under her pillow, what should the tooth fairy (i.e. me!) leave in its place? I'd like to come up with something that won't end up getting spent when I'm not looking, so I've already ruled out an America the Beautiful quarter. I don't want to give her anything slabbed, either, since that just doesn't seem like the kind of thing the tooth fairy would do for her other friends (If I said "slabbed coin" to any of her friend's parents, they'd have no idea what I meant). 
So, what's a good coin that won't get spent, can serve as a longtime keepsake, and won't make her question why the tooth fairy gave her something completely different from what her friends receive? I'd love to hear your advice. 
Oh, and one more caveat -- she has a little brother who will lose his first tooth someday too, so I'm thinking it might be best to get two of the same item. It will save me from having to hear "but that's not fair" in a couple of years (I hear that a lot right now -- they're just at that age).