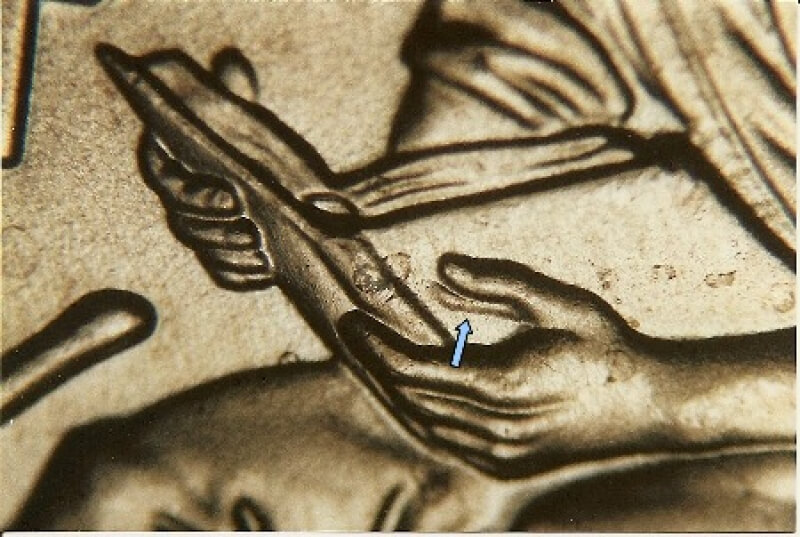 New error found! New book about the error!
        This week I finally received something I ordered from Amazon. It is a book called, An Introduction to 2009 Lincoln Cent Errors, By James Porter. It has information on all of the errors, not just FY errors, and doubled die obverses as well. I spend about 3 hours reading it when I first got it. Maybe by coincidence, I went to my Grandma and Grandpas this week, they had some rolls of coins to put in their coin jar. The rolls had lots in them. I found, out of 4 penny rolls, the following. 

2 wheat cents, 1 is in uncirculated  condition with great luster, made it into my album!

8 Lincoln Bicentennials. All of them had the Philadelphia mint mark, which is good because that is where most of the DDR's are. 2 of the FY, 2 of the PL, and 2 of the PW design.

I got home and decided to look at my FY reverses for major doubled dies,  probably because I got the book, I will check for the minor ones when I get a new microscope. The first one didn't have any doubling, but they second one did! I did some more research, and discovered it is one of only 8 of the 101 FY reverse errors that is listed in the Cherrypickers' guide! It is an FS-807, or a WDDR-016. This is the first one of these I have found, and was very excited! It has some gunk on it, but otherwise is in good shape, and still has luster. Really happy about that find, and have a good book to read.