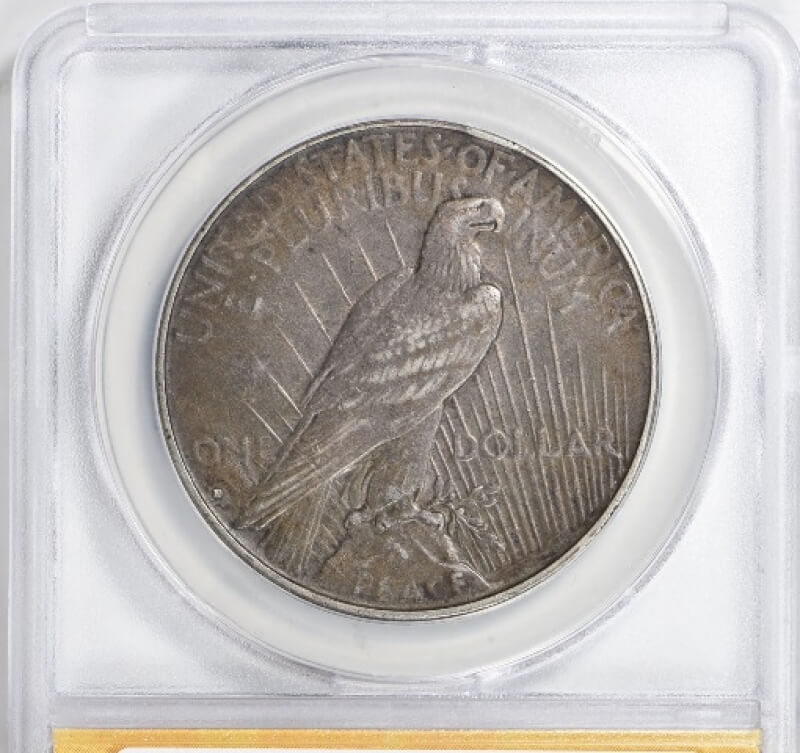 1934-D PEACE DOLLAR VAM-3 TOP 50!
I just received my newest auction win in the mail today and would like to share it here. What I was lucky enough to win, at a nice price comparatively, is a 1934-D Peace Dollar. Peace Dollars being my favorite, underappreciated, coin! This particular VAM is listed in the Hot 50. That's a list of Peace Dollar VAMs that are considered by us crazy people that collect them to be very interesting. It complements the TOP 100 Morgan Dollar VAMs. These 2 lists are considered to be advanced since many of the varieties are scarce making them, of course, costly. Some are WAY beyond my pay grade..
Now, the attributions that make up my 1934-D Peace Dollar a VAM-3. Briefly the coin must have some or all, to some extent, of the following features. On the obverse surface there is doubling of the forehead, eye lid, nose, lips and chin. The motto and date also have some doubling. The rays of Miss Liberty's tiara are doubled to the left and below the "E" in Liberty. The last three rays show the most. The reverse "D" mintmark is filled in. It is important to note that the VAM 3 and much rarer VAM 4 share the same obverse die. My VAM 3 has a rarity of R-4 which means there are greater than or equal to 800 but less than 4000.
My coin was graded by ANACS, a very common grading company for VAMs, as an AU 53. It has a nice overall grey/blue toning. A lot of people do not like this shade of color. That is probably why I got it at a more reasonable price than some others. I like that toning so it worked out great for me. The main reason I prefer the TOP 50 Peace Dollar VAMs is that most of the attributes are visible with the naked eye or low magnification. Believe me; some VAMs require a microscope to see.
I hope you enjoyed this blog. Maybe delving into the VAM world is for you. It is a very interesting branch of variety searching and numismatics. Please check out the pictures below and feel free to comment.
As an aside, I am going to be sending this already slabbed coin into a special VAM service. He will put an additional label on it with its special attributions. I am also going to have him micro photograph it. All that is at a very reasonable price. I'll put it up on a separate blog if it comes back looking good. I never used this service before. Thanks again!!
SOURCES;
Variety Slabbing Service (VSS)
www.varslab.com
VSS Numismatic Photography