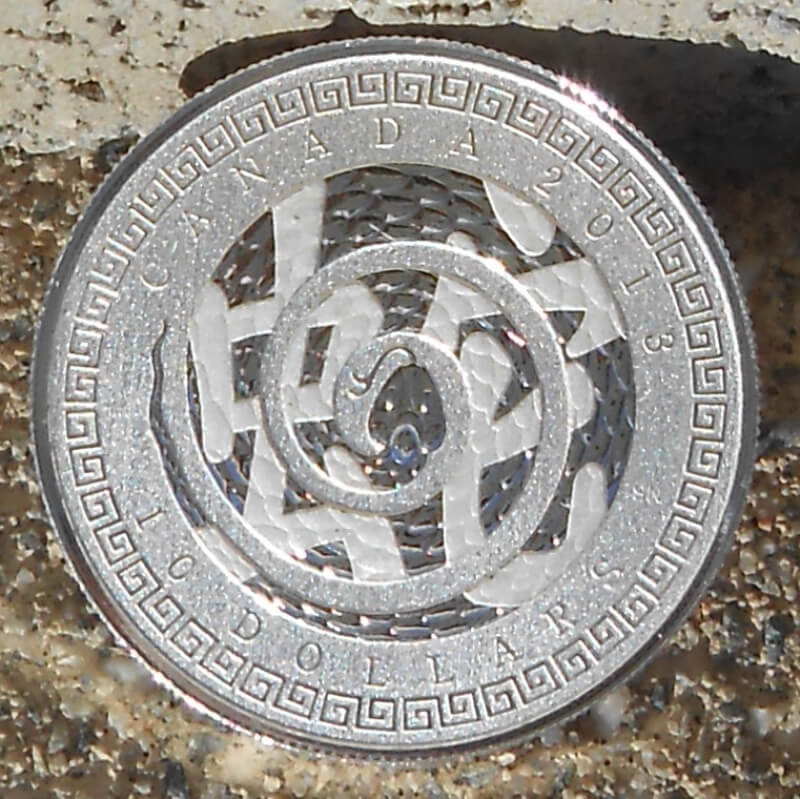 I would like to share this awesome coin I received from my beautiful, young wife.  Below you can see my specimen of the 2013 Canadian Mints rendition of the Chinese Lunar Year of the Snake. This coin is 99.99% fine silver. It has a diameter of 34mm and weighs in at 15.87g. The coin comes from the mint in a cool presentation box and is securely tucked away in a Air-Tite capsule.
   The obverse is Susanna Bunt's vision of Her Majesty Queen Elizabeth II. It is on many Canadian coins. The reverse is done by Simon Ng and features his vision of The Snake. If you study it you will see that the snakes spotted body forms the Chinese character for "snake".
  In Chinese literature the snake depicted to be soft spoken and graceful. It is a strategic planner that never gives itself totally away. It will keep plotting until it gets its way, never to let go. The snake is a strong being that is destined for greatness.
   As a former reptile breeder and longtime reptile guy I have a love for coins showing reptiles and amphibians. Thanks to my wife I am getting a nice collection of them. 
   I hope you enjoy this blog. Please feel free to comment. Thank you.
SOURCES:
   The Royal Canadian Mint
   YourChineseAstrology