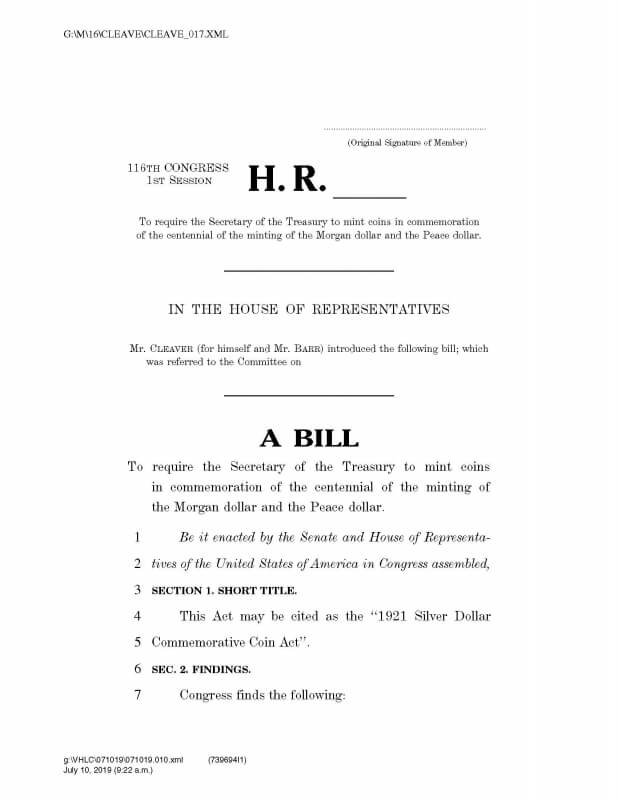 2021 SILVER PEACE or MORGAN DOLLAR?
Today a fellow member informed me of a new congressional bill just introduced. It is the 116th Congress H.R. #3757. This bill would basically mandate the striking of a commemorative issue Peace dollar or Morgan dollar with a date of 2021. Congress will decide which. I have attached the first page of it. There is also an article at Coin World that talks about it. Here is a link to that:
https://www.coinworld.com/news/us-coins ... -city-mint

I have mixed feelings about this and was wondering what other people thought. Thanks.
SOURCES:
Mystery Member
U.S. Congress
Coin World