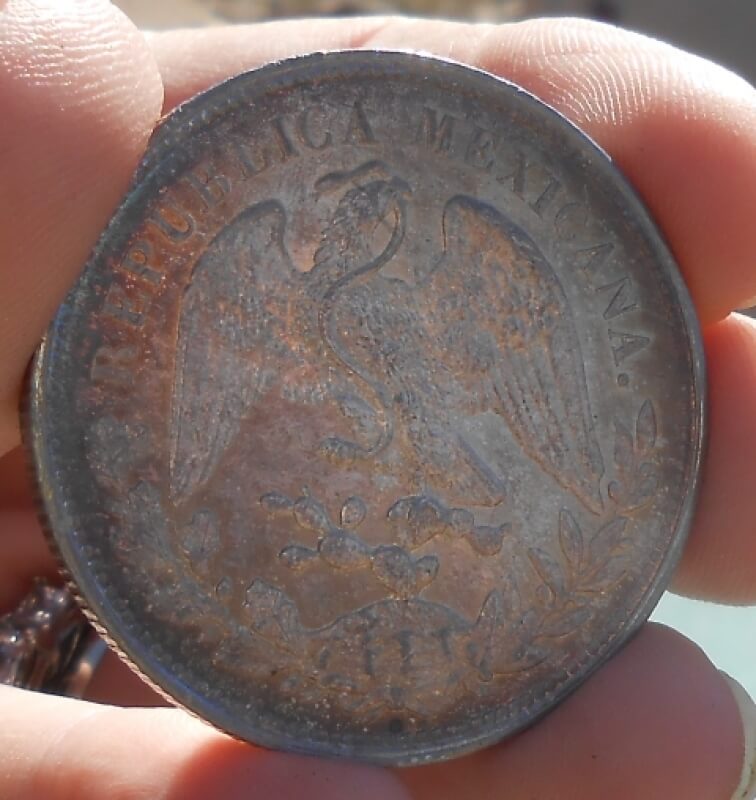 Well the celebration Dia de Muertos, "Day of the Dead" has ended and I just watched a documentary on the last Emperor of Mexico. I think that means I should show off my latest Mexicans silver coin. The newest piece in my collection of Latin American silver coins is a 1904 Un Peso.
This coin is considered a transitional coin. While sharing circulation with the 8 Real coins, it eventually replaced it completely although keeping the same design, silver content and dimensions. Mexico had a Monetary reform in 1905 that closed all satellite mints. This left only the Mexico City Mint operating. This is the oldest operating mint in North America.
The obverse of the coin features the National arms of Mexico, an eagle perched on a cactus with a snake in its mouth. The lettering "REPUBLICA MEXICANA." is above and a spray of oak and laurel below. The reverse, at the center has a large Liberty cap with rays coming out of it, radiant. LIBERTAD is inscribed on the cap. At the bottom half is inscribed *UN PESO. the mintmark Mo in this case, 1904. Then the assayer initials A.M. and the fineness 902.7. The edge of this coin is reeded. It has a diameter of 38.5 mm and weighs 27.07 g. It is a KM# 409.2.
This is a nice big silver coin. It has, to me, pleasing toning. As stated it is a transitional coin in Mexico's history. Even though this design was used 1898-1909, the coins of the following year, 1905, are considered the start of The Coinage Reform Act. I feel this fact adds to the collectability of this year coin. The coin grades at a MS 62+.
I hope you learned something from this blog and enjoyed the photos. Thanks for looking. Please feel free to comment.
SOURCED:
en.numista.com
Whitman Encyclopedia of Mexican Money Volume 1 by Don & Lois Bailey 2014