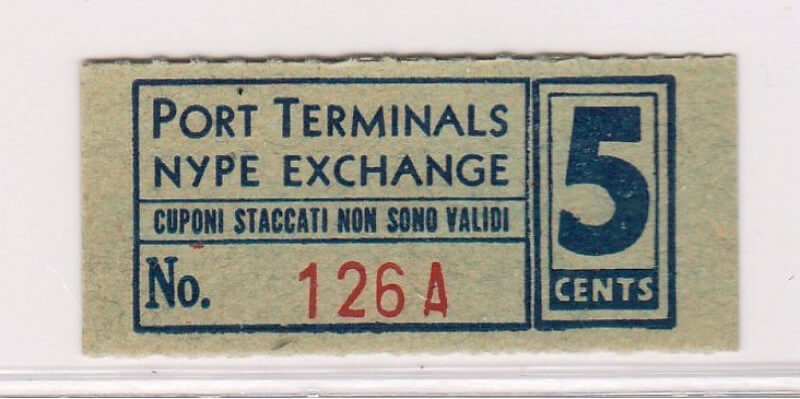 HOW I SPENHT MY SUMMER VACATION
HOW I SPENT MY SUMMER VACATION
   Well not really but it sure feels like this episode took all summer. This blog is likely going to be a rant so fair warning. I am going to try to keep this short. Sometime in the beginning of September I bought a nice, raw POW chit. It was so nice I decided to send it into PMG for grading and slabbing.  This is not an easy decision as PMG charges more than the chit cost me. I felt it was worth it for this chit and off it went, USPS Priority.
   The chit got there no problem and was logged in on September 20. PMG is quite a bit faster than NGC so they had it done and shipped back to me on October 19. All well and good UNTIL it reached San Bernardino post office on October 27. That is slow but common as it is returned by USPS Registered mail.. That means it is locked up at each location and logged in and out. The safest way to ship, they say.
    Well, as of today, December 3, it is still there. Lost, never to be seen again? No problem you say. It is Registered Mail and though I might not get it the USPS will help me. Well other than my local Postmaster no one at the USPS gives a sh.., fig. I mean the San Bernardino post office won't even reply to my Postmaster's inquiries. No one. It is as if it never happened. I did learn one thing. Not only did the post office lose my item they LOST THE ENTIRE BAG OF MAIL IT WAS IN! That's right. They lost a whole bag of precious Registered Mail. Oh well. Easy come, easy go!
   I contacted PMG and they did what they do to start a claim. I contacted Numismatic Crime and learned they are so backed up they don't know when they will get it up but they will. O.K. cool. This should surely knock it loose. Nope. No matter how angry I get or how many calls I make it sits somewhere.
   PMG finally contacted me a couple of days ago and informed me the time has passed for me getting it and they need some info to file a loss claim. So I send them what they need. It is mostly proof of what I paid and what I am in the chit. They will only pay you what you are in your item. Does NOT matter what you say it is worth on the submission form. Two days later I was informed that PMG filed the Loss form with USPS and we will see.
   I couldn't hold this mess any longer. I wanted to let you all know about listing the value of your coin or currency. Only what you can prove with papers. More papers. I had to get this off my chest. I don't feel any better though. I don't want the money, I want my POW chit. I put up a picture below to show what I am talking about. It is from PMG. This is all I have. The human incompetence is baffling to me.  Sorry everyone but this had to be said. Consider this as a warning. Registered Mail means nothing. We mean nothing to the post office, anything you send in be prepared to document. Have a great day!
P.S. It was STOLEN. My opinion. Here is the PMG certificate number to watch out for: 2020714-001  It is a grade 66EPQ NYU-32-1-5.
P.P.S. I guess I need to point this out for some: THIS IS NOT A COIN. I DID NOT OVERESTIMATE IT'S VALUE. REGISTERED MAIL IS DEAMED THE     MOST SECURE WAY OF SHIPPING. I DIDN'T SEND IT REGISTERED, PMG DID. THANKS FOR READING.
SOURCES:  My personal experiences