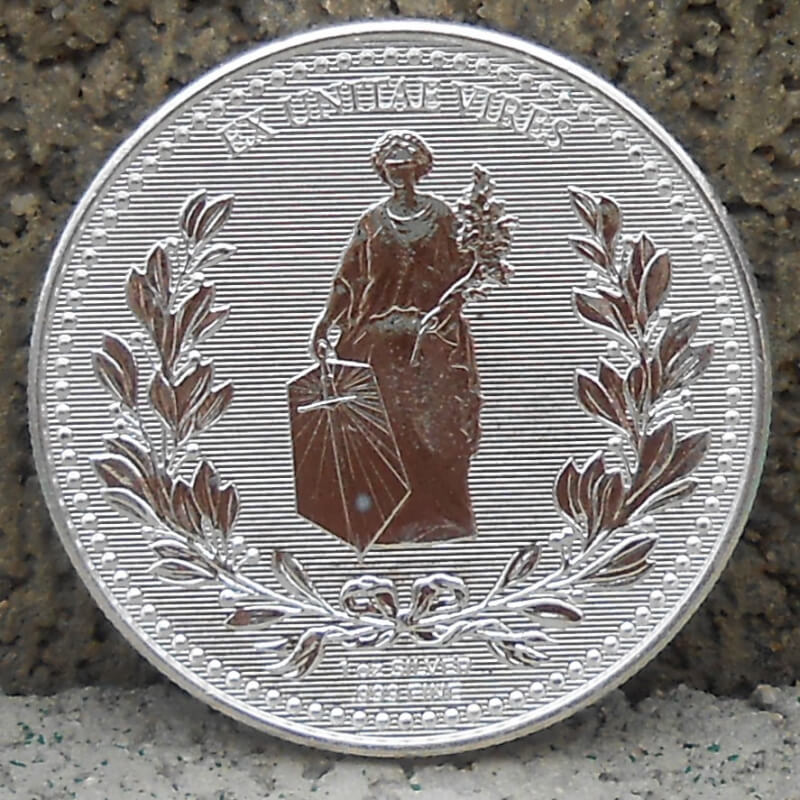 NO BUSINESS IS TO BE PREFORMED IN THE CONTINENTAL!
                                                                                            THEY STOLE HIS CAR AND KILLED HIS PUPPY
I just received my newest bullion coin I want to share with everyone. It is from one of my favorite action movies, "John Wick". In the photos you will see a Continental coin as used in the movie. Now I don't usually buy stuff like this but my coin guy had this coin in the proper gold metal. Now that is how the movie used them. I am not rich enough to buy the gold last week but I found it in silver on line.
   The movie is a typical action flick but very well done. Since it is about a contract assassin every business needing payment is done in gold coins. Very cool. They are called Continental coins as the hotel and all the "services" it provides are based out of The Continental Hotel. This is a multinational chain. We don't find this out till movie 2.
   My coin is 39mm in diameter and made to a fineness of .999. The obverse features a lion in full stride, side on. There is a shield in the background. Above is the motto "ENS CAUSA SUI" meaning "A Cause Within Itself" and "MMI" for 2001. The reverse shows a blindfolded woman holding a sword and shield in one arm and a bouquet of leaves in the other. Above her is the Latin phrase " EX UNITAE VIRES". This translates into "Out of Unity Comes Strength". Laurel leaves surround this. Below is the Lettering saying "One Oz" Silver" and ".999 Fine".
   To me this is a nicely done tribute coin to a movie I enjoy, nothing more than that. I want to say the gold version is amazing. Reminding me of Britannia and Una and the lion. I hope you enjoy this tiny blog and the cool coin. Thanks. Feel free to comment.
 SOURCES:
John Wick
APMEX
Unique Coins and Currencies
Unique Coins and Currencies
Apmex