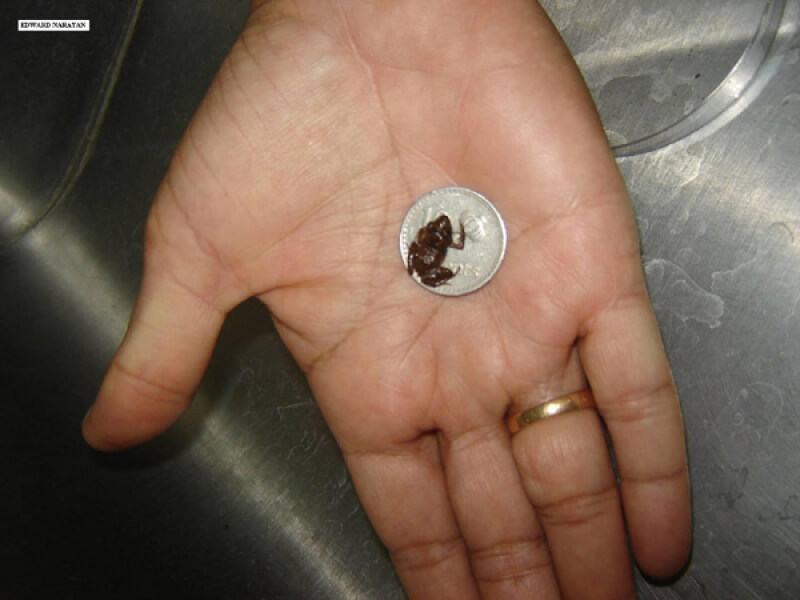 The Fiji Ground Frog

World Wildlife Fund 25th Avniversary - 1987
Platymantis vituanus or the Fijian Ground Frong are native the Fiji Islands. They are grey and brown in color with white blotches



The frog breeds based on environmental and hormonal conditions which are being studied in captive breeding. It is largely nocturnal and, like many frogs, are endangered. They eat anything that moves and that they can handle (much like a house cat), and are mostly nocturnal.
Dated 1986
The coin denomination is $10. The silver is 0.925% with a weight of 28.28 grams. they have a diameter of 39.61 mm, proof strikes. The original mintage is 25,000 from the British Royal Mint.