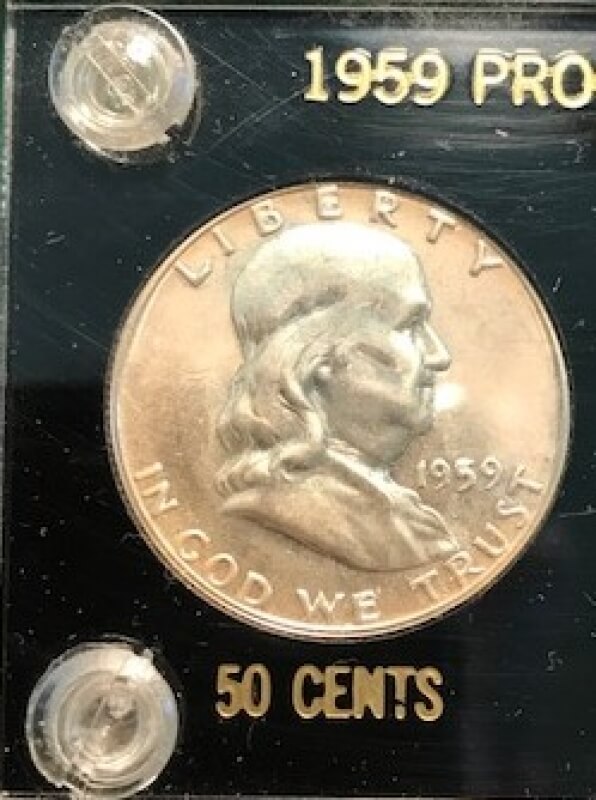 1959 Franklin Half Dollar
I apologize for the poor quality of the attached photo. I was not going to take the coin out of its container to photograph, and because of the reflective plastic cover, I did not expect to get a good shot, regardless of the camera and lighting.
I am reading A Guide Book of Franklin & Kennedy Half Dollars, Third Edition (Rick Tomaska, 2018 Whitman Publishing). The book jumps right into analyzing each Franklin & Kennedy Half Dollar by year. It's a little overwhelming, but I am working on it (baby steps). I have a 1959 Franklin Half Dollar proof (Philadelphia). It is not certified; however, the PF-65 grade is valued at $22, whereas the MS-65 of the same coin is valued at $70. If the value of a mint uncirculated coin exceeds the value of the proof, is it because of the uncirculated coin's beauty and rarity?

PS: This is a .9 silver/.1 copper coin, although the photo makes it look like a gold coin.