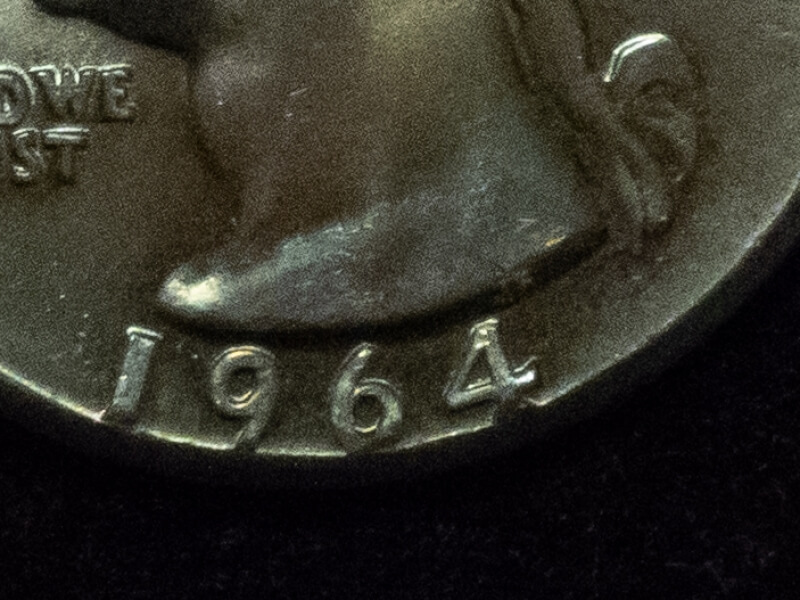 Started on Quarters Today - nostalgic and confused
My father-in-law was a coin collector. He was also a Cuban refugee from the early sixties who fled Cuba with his wife and two children. They all became U.S. Citizens. Chalon was a coin collector, but we never discussed this. It was a modest collection, not neatly stored in coin folders, but he had several plastic tubes containing an almost complete set of Washington quarters from 1932 thru 1964. You can probably guess the 1932-D and 1932-S are missing. He did not have lots of money to spend on collecting but he paid close attention to his pocket change and I am sure his collecting activity gave him much personal satisfaction. The simple act of finding a coin in you pocket change you are searching for. Ahhh, what a simple pleasure! I will continue his quarter collection.

Examine the attached images of a 1964 Washington quarter. Can someone clarify for me if this coin was struck with a broken die? Look at the bottom stroke of the "4" on the date. Perhaps this IS a break, but a very insignificant one. That is what I would like to know. Thanks.