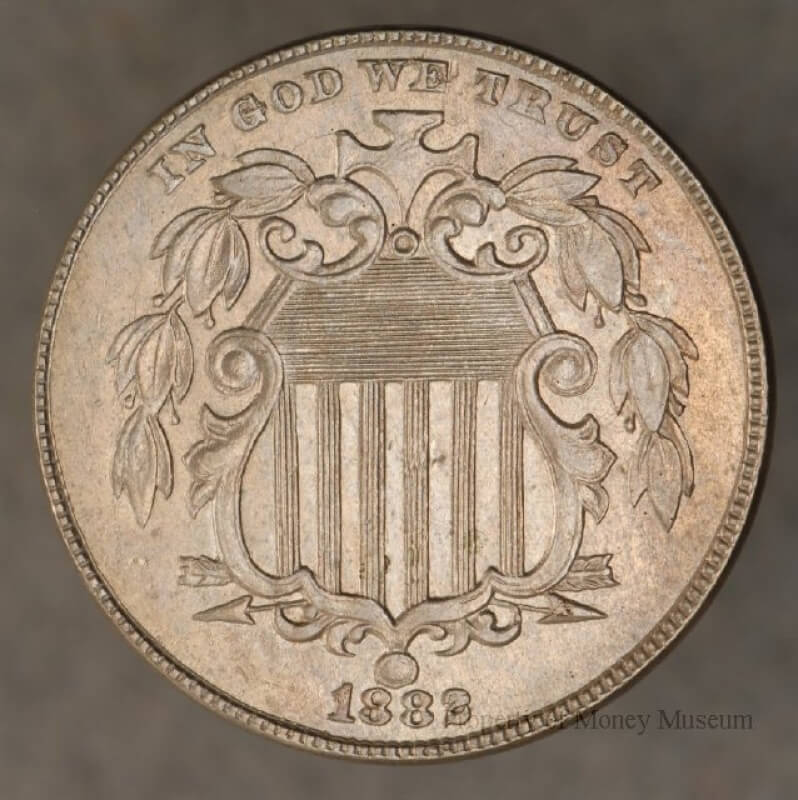 Answers - CLOSE-UP COIN IMAGES QUIZ #2
18th Century coin is a 1795 Flowing Hair Half Dollar, reverse.
19th Century coin is a 1882 Shield Nickel, obverse.
And the apparently tough to figure out 20th Century coin is a 1937 Roanoke Island, North Carolina 350th Anniversary Commemorative Half Dollar, reverse.
Thanks for playing, everybody; hope you enjoyed seeing just a few of the coins in the ANA collection - more to come soon, I promise!