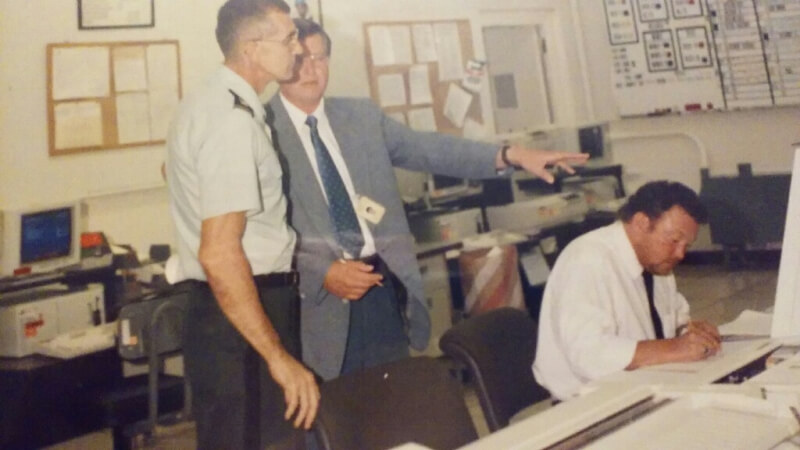 1981 Proof Set...Double Bonus
     This is the last of the "bonus sets". When I ordered the 1979, the 1980 and 1981 sets were included. In 1981 I was thinking about rotating back to the United States from Belgium. General Bernard Rogers had replaced General Haig as SACEUR and would soon be rotating back also. My father-In-law had developed heart problems and was thinking about a 5 way by-pass surgery, so this was a situation that was also on my mind at this time. I had been on leave and found that there was a position opening up in 1982 at Hancock Air Base in N. Syracuse, N.Y. It had been the longest that my best friend had been away from home. My ETS (expiration of time in Service) was also approaching soon and I knew General Maddox who had come from the DIA and asked him to perform the ceremony to reenlist for the position in N.Y. and he agreed to do it.
     This U.S. Mint set is just as nice as the 1979 set and the 1980 set. The 1981 Proof set has a mintage of 4,063,083 and was the last set to contain the Susan B. Anthony. Per the My Coin Guides Network "The mintage for the sets did experience a rise above 4 million. This was the highest since the 1976 Bicentennial Proof Set, and would represent a final peak before overall proof set mintages started to decline." The price of the set was again raised from the previous year from $10 to $11. Also per the My Coin Guides Network, "This price raise came once again despite the fact that the same number of coins with the same face value were included in the sets." Was the U.S. Mint running out of money?
     In my next blog, I'll  preview the first U.S. Mint Prestige Set that I've acquired. Until then enjoy the pictures and stay safe, HEALTHY, and coronavirus free ! P.S. that's me seated at the console. I just happened to be on Day shift for the Commander's inspection!