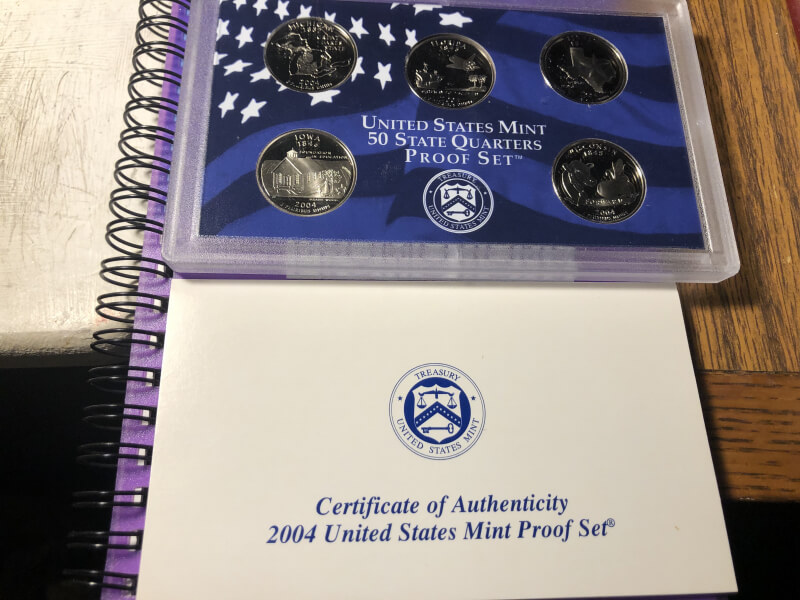 Good morning folks,
     Today I'd like to share a recent experience in my numismatist life. Recently I ran across some really nice nickels in my pocket change, so I did some research and found that these were the Westward Journey nickels. I called my local dealer and he told me that he had the 2005 and 2006 sets, but not the 2004 set. I told him okay and asked him about a 1982 & 1983 Souvenir set. He told me that he had the 1983, but he wasn't sure about the 1982. I told him I would be over to  pick up the sets that he did have.
     Now let me interrupt here with some what I call "life lessons".  During my formal schooling years, I, like all my classmates, learned how to read and write. Now we'll get down to where the "rubber meets the road". All that reading and writing won't do you one bit of good unless you've picked up some comprehension skills to go along with it. I went to Mark's coin shop to purchase the nickel sets and the 1983 Souvenir Set. While I was there, I happened to notice a U.S. Mint 225th Anniversary Enhanced Uncirculated Coin Set (2017). It was opened and on display, and so I bought it also and blew my budget. I'm also thinking that if I buy a 2004 proof set, it will have the Westward Journey nickels in that set and I could crack them out, so I bought one of those also.
     When I got home, I realized that I needed the 2004 Mint/Proof set intact. I have since obtained the 2004 Westward Journey nickel set that I needed, but I'm still short on the 1982 Souvenir Set. I will be blogging about those sets in a future blog. I think that I'm going to come out okay on this, but I now have the Uncirculated 2017 Coin Set that I really didn't need, i.e., I was distracted by the silver! As always, enjoy the pictures and stay safe, HEALTHY and coronavirus free!
Charlie aka slybluenote