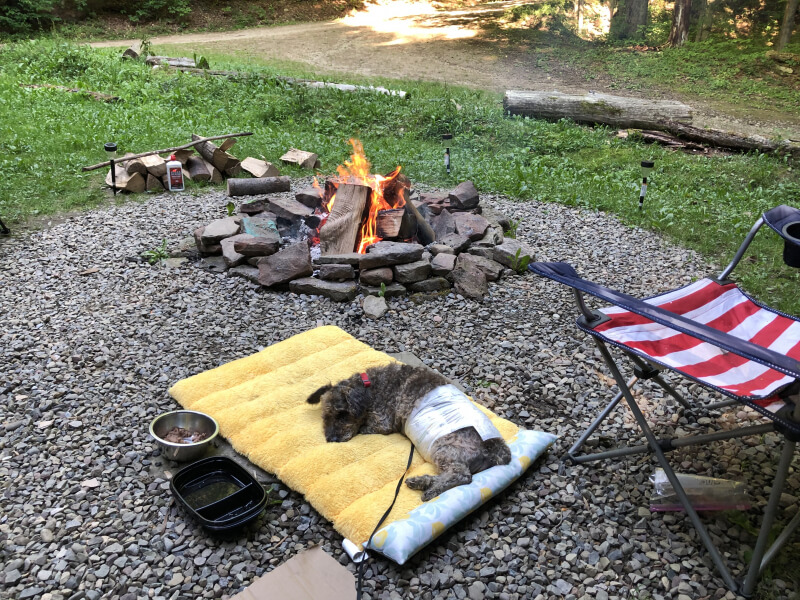 Top o' the morning folks!
     I'm back from my mini vacation. The weekend of the 24th thru the 27th we went to southwestern N.Y. and rented a cabin at a campground. It was a welcome respite from the normal everyday life that we have here at home. Plenty of fresh air and reconnecting with nature are always a good thing in life with time to take short walks or long hikes on the trails. A couple of weeks ago, I went to my local coin dealer, Mark Caiello, and bought a few more Kennedy halfs to add to my collection and also purchased the 1957 proof set and the 1997 Prestige proof set.
     These are nice sets. The 1997 Prestige set has a mintage of 80,000 and contains the Botanic silver dollar. The original issue price was $44.00 and I think I got a good deal at $50.00 since it was the last year of the Prestige sets. I know that I could have got a cheaper price on ebay or other sites, but I really like being able to look at the coins before buying them. It also provides me the opportunity to expand my knowledge base by talking with Mark who is much more in tune with collecting than me. The 1957 proof set was also a bit pricey, but I wanted it, so I bought it. These coins, like me, are beginning to show their age! The nickel is starting to tone just a bit and the Franklin is starting to lose it's luster just a tad. Over all though, as I said, it's a nice set. The mintage for the 1957 proof set is 1,247,952. This is the first time in history that a proof set exceeded the 1 million mark. The face value is $0.91 and originally sold for $2.10. 
     I've already started thinking ahead to my next blog, but it's hard to decide! Yesterday I ordered some more Kennedy Half dollars for my collection which is up to 85% complete. I'm really excited about getting these coins. I also want to blog about the key date proof sets that I previously received, so you see my choices here. When I informed my live-in secretary/supervisor that I had spent $80 on Kennedy Halfs, she just shook her head and rolled her eyes at me. Is this a good sign or a bad sign?
     Until next time, stay safe, HEALTHY, and coronavirus free! Remember to wear your mask and wash those hands regularly!
Charlie aka slybluenote