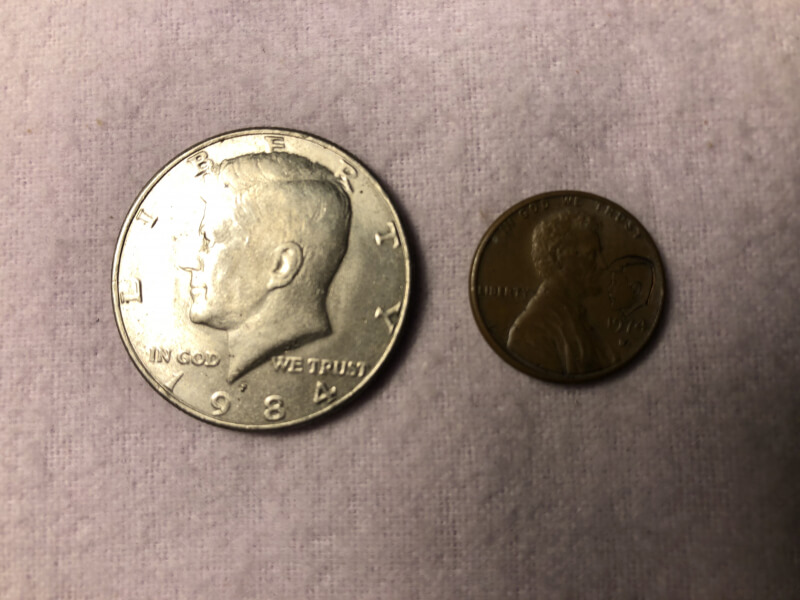 Summer before last my baby sister and I went on an impromptu trip over to Memfus (Memphis, Tn.) to find Elvis. Since this type of thing doesn't occur very often, I was excited. I drove from Central New York down to Virginia, rested up for a few hours and we departed Virginia about 0230 a.m. We arrived at our Air b&b about 1730 that day which was a Friday. Since I'm a blues guy, we had plans to eat dinner at the Blues City Cafe on Beale Street the next day (Saturday). We had also talked about taking a tour of Graceland. I'm also a musical kind of guy too, so I was interested in Graceland because I had never been there. I used to drive a big truck down to Memfus twice a week, but had been no further than the Fedex terminal. Come to find out, we had to book our tour of Graceland the day before we took it. So we booked our tour for Sun. It's a pretty long drive from Va. to Memphis so we were discussing the trip back over dinner on Sat., and determined we should stay one more day and leave on Monday morning instead of Sunday night.
     If you've never been to Memfus, I would highly recommend the Blues City Cafe. The service and food were great. I should have ordered some of Larry's Turnip Greens to go! My mother couldn't have done a better job. After dinner, we watched Blind Mississippi Morris, a excellent harp (harmonica) player and then toured the sights and sounds of Beale Street. The next day we toured Graceland and it's huge. You really need at least 2 days for this tour. We eventually found Elvis resting in the Meditation Gardens with his mom and dad. What a great trip!
    About a year ago, my little sister found out that I was collecting coins. I told her that I was building a Kennedy half dollar collection along with other various coins. She asked me if I had a 1984-P Kennedy and at the time I did not. She told me that she was going to send me one that she had.  She also asked about a Lincoln cent that had a but of Kennedy on it facing Lincoln. I personally had never seen a cent with this design, so I checked it out and found that there is such a thing, but it's just an oddity, not rare. She told me that she wanted me to have that coin also. Both coins are in pretty good shape except for what looks like blue ink on the reverse of the penny. I would grade the Kennedy at a VF-30. You can tell that both coins have been in circulation. The Kennedy has a mintage of 26,029,000 and  I didn't grade the Lincoln cent due to the blue ink on the reverse.
     Needless to say, both coins have made it into my collection. They are NOT for sale due to sentimental reasons. I have segregated them from the general population. These 2 coins also got slabbed instead of the cardboard flips! It makes them easier to identify! Who says the best things in life aren't free? Until next time my friends, stay SAFE and coronavirus FREE! 
Charlie aka slybluenote