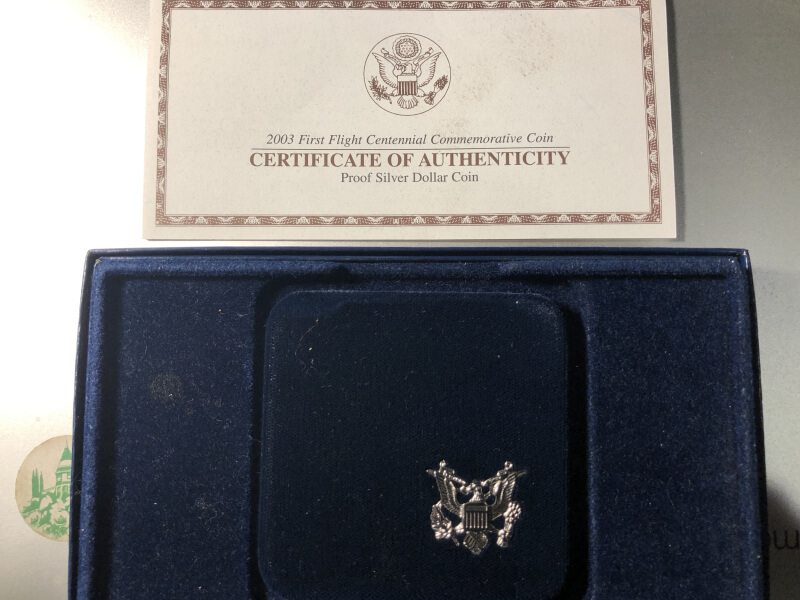 Since today was the launch of the manned Spacex module, I thought it would be a good time to blog about this commemorative coin that my brother-in-law left me after his passing in April. Rod wasn't a collector, but someone had given him this coin as a present. When my wife and sister-in-law went out to California to take care of his personal affairs they brought this coin back and told me that Rod wanted me to have it. The coin is a very nice silver dollar and I'm proud to add it to my collection. It fit in quite nicely!
     Public Law 105-124 authorized 500,000 silver dollars, of which 190,240 proof and 53,533 uncirculated coins were produced at the Philadelphia Mint. I'm not a big commemorative collector but this relates to my 27 Apr. 2020 blog, "A Bitter/Sweet April" which is when Rod passed. I have one other commemorative which depicts the Cook Islands. I'll have to do more research before I would feel qualified to speak about it. I actually bought it because I really liked the coin. T. James Ferrell (obverse), Norman E. Nemeth (reverse) really did a great job designing the Wright Brothers coin.  The obverse features busts of Orville and Wilbur Wright and the reverse has their plane flying over Kill Devil Hills in North Carolina.
     I'm not sure who the astronauts are that were launched today. When I turned the television on, there were only 2 minutes until launch time and I don't recall the names if they even mentioned them. The commentators were in awe of the new technology inside the module. I'm old enough to remember John Glenn and Buzz Aldren and all of the Apollo missions, but today was different somehow. I did learn that they were on their way to the space station. I wish them godspeed and safe travels! Meanwhile, let's enjoy the beauty of the Wright Brothers Commemorative silver dollar! Until next time my friends, stay SAFE, healthy, and coronavirus free! 
Charlie aka slybluenote