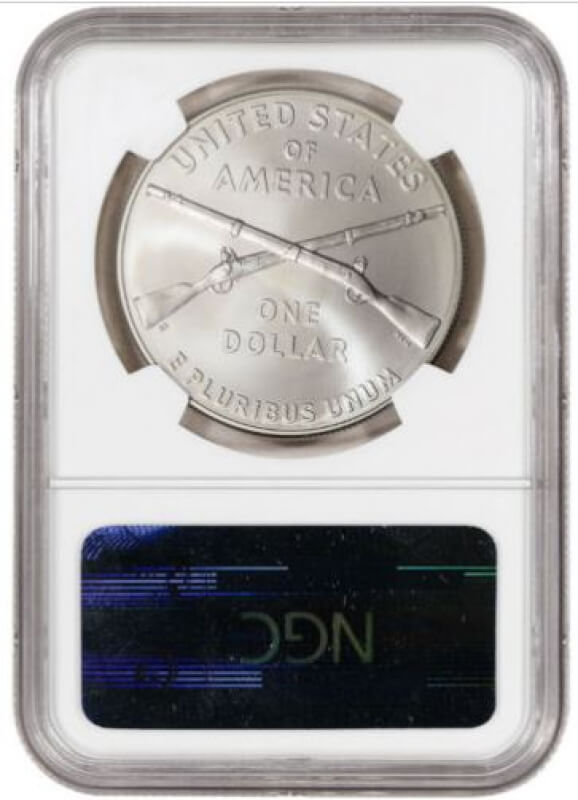 Coin Thoughts #107 by "SUN"
REMEMBERING DAD

A couple of commemorative coins in my collection pays tribute to my Dad.   He would had been 100 years old this month.  He was in the U.S. Army Infantry during World War II.  He was sent to North Africa where  he was wounded in the Battle of Kasserine Pass of  the Atlas Mountains in west central Tunisia in February 1943.  The battle was the first major battle between the United States and the Axis Powers in northern Africa.  The inexperienced and poorly led American were pushed back about 50 miles. Weeks later the Americans and British regrouped and were able to take the pass.  My Dad had shrapnel in his body from this battle the rest of his life.

American Veterans Disabled for Life Silver Dollar was struck at the West Point mint in 2010.  The commemorative dollar honors members of the United States Armed Forces who made personal sacrifices for the defense of the country. On the reverse, surrounded by  a laurel wreath is the inscription. "Take The Moment To Honor Our Disabled Defenders of Freedom."

Infantry Soldier Silver Dollar was struck at the West Point mint in 2012.  This coin recognizes the history and crucial role of the United States Infantry.
Reference:  A Guide Book of United States Coins(Redbook) Deluxe Edition and Wikipedia.com