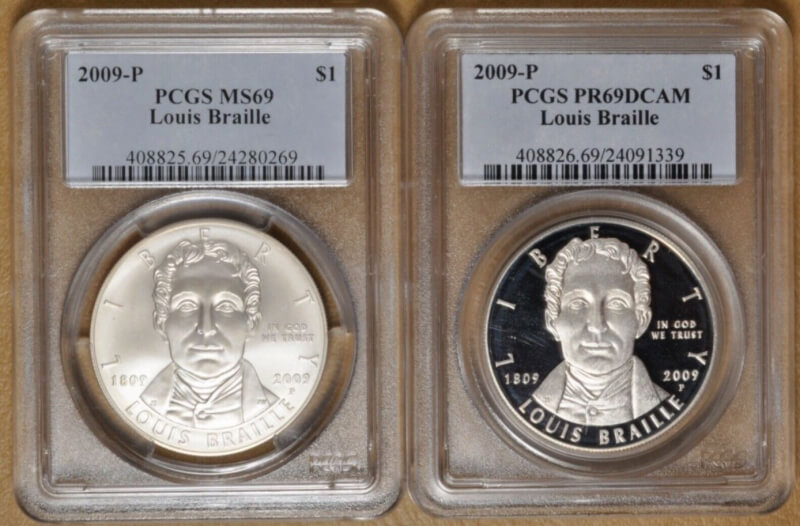 Coin Thoughts #112 by "SUN"
MODERN COMMEMORATIVE BARGAINS?

Have you taken a look at modern commemorative silver dollars lately?   I feel modern commemoratives are not as popular as they were in the past. Most new commemorative programs do not come close to selling out.  It might be time to add a few to your collection if you are looking for a new field to collect.

There are several modern commemoratives that have mintages less than 100,000.  Most of these low mintage commemoratives are the uncirculated version.  Some of these coins can be purchased near or below the issue price.

I was able to obtain these two Louis Braille Bicentennial Silver Dollars for $58.   The proof issue price was $37.95 (mintage:  135,235), the uncirculated version was issued at $31.95 (mintage: 82,629).  Plus the coins have been graded by a third party.

I received two modern commemoratives for less price than what one 2021 Christie McAuliffe Commemorative Dollar with an issue price of $73 for the proof and $68 for the uncirculated coin.  The 2021 National Law Enforcement coins will cost you $79 for the proof and $74 for the uncirculated coin.

Take a look at Modern Commemorative coins from years past, you might fine some interesting coins to add to your collection at a reasonable price.