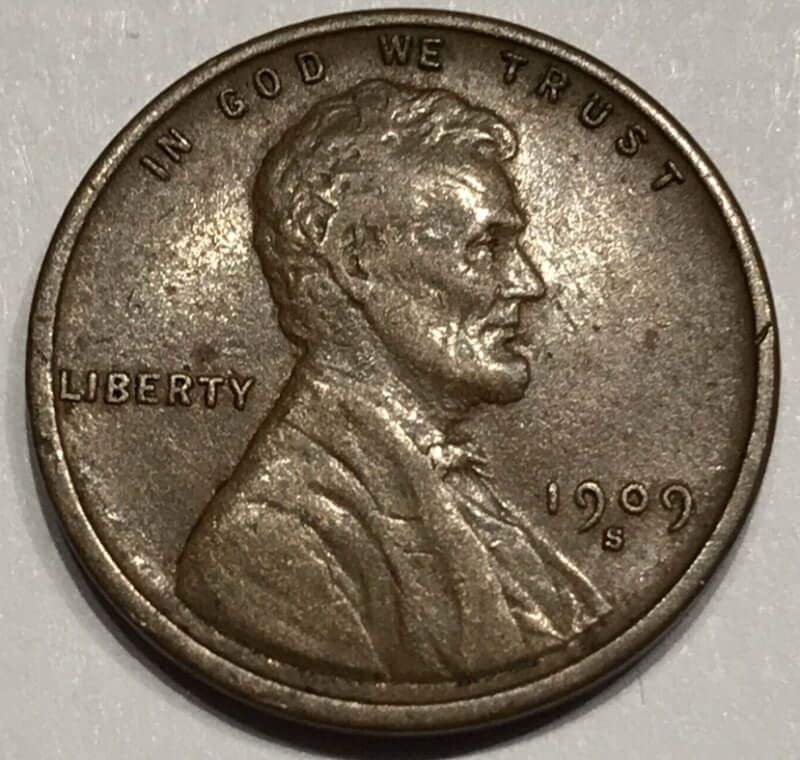 Coin Thoughts #125 by "SUN"
HELPING A  BLIND  MAN

This  is  another blog on a coin collecting  event.

The  visually handicap operated  the vending machines in the  office building were I worked.  Merlin a very likeable young man  ran the machines.  Merlin, had lost his eye site  to diabetes when he was in college.  He could  describe  a Budweiser beer can to a  "T".

One day I told  Merlin I won some  gold  coins. (See Coin Thoughts #124)  He told  me that he  once  collected coins.  He said  he would like to have a gold coin. Well, after some discussion, I decided to sell my $20 gold piece to him.  That year, I had  two kids in college, and sure could use some extra cash. My wife and I put the two kids through college with out  taking out loans.

One day, Merlin told me he would like a  1909-S VDB Lincoln Cent in his collection.  He told me what  grade and price range he wanted.  So, I contacted a dealer I knew.  After a few weeks,, the dealer called me and said  that he had  located a  1909-S VDB. There was a coin show coming soon, so Merlin and his wife met me at the coin show.  His wife described the coin to him, he said he wanted it.  That day Merlin had a big smile on his face for a coin he could not see.

Remember, there are stories behind coins.
Note:  Photo is not  the  actual coin.. The photo was used to draw your attention.