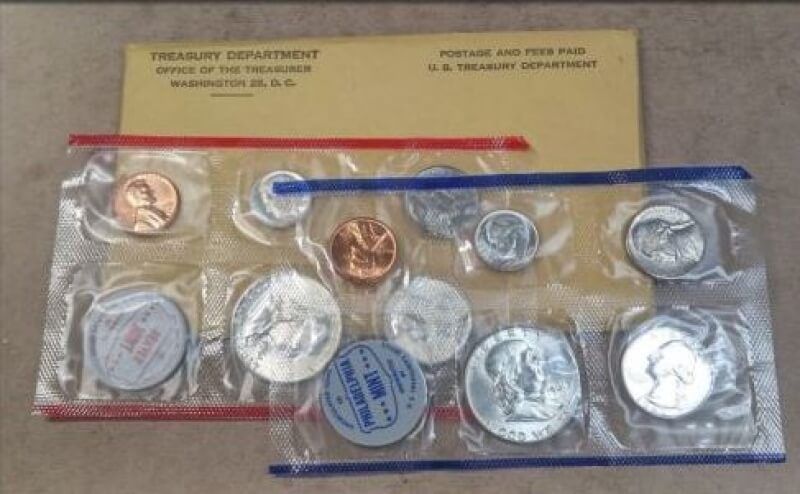 Coin Thoughts #55 by "SUN"
THE WAITING GAME
When I first bought Proof and Mints Set from the mint in the early 1960's you usually had a long wait. You would send your $2.10 to the mint for a proof set and it took several weeks or months before your order was filled. It would be the same for the mint sets, send your $2.40 and wait. At least today, the mint usually fills your order in a couple of weeks. In those years products were very limited, the mint just promoted proof sets and mint sets, and the sets came in a plain envelope. Just think, you received twice the amount coins in mint sets than proof sets for just 30¢ more.
Today, there are several different coins, medals, and sets and various packaging the U.S. Mint offers. One thing is still the same, Denver mint sets coins come with red trim on the packaging, and the Philadelphia mint set coins come with blue trim. Did your ever notice that before?
Hope you enjoyed this trivia!