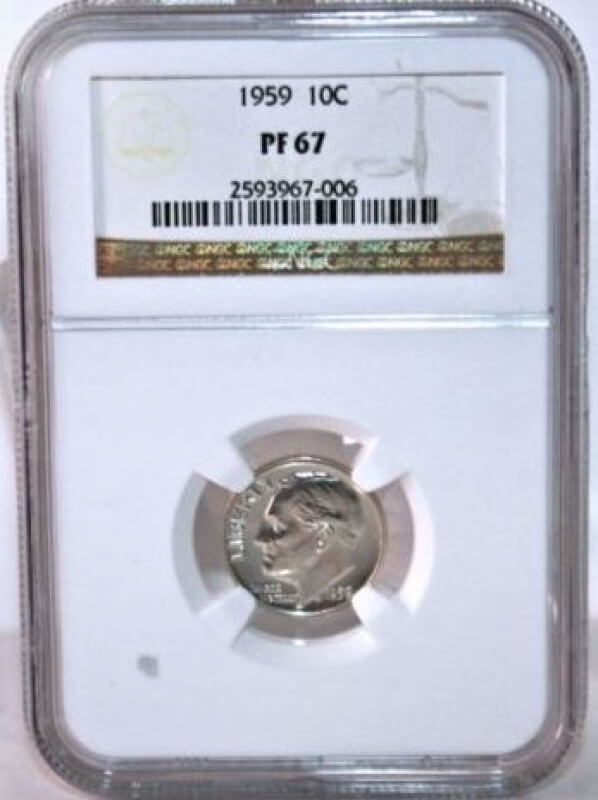 Coin Thoughts #60 by "SUN"
EARLY PROOF ROOSEVELT DIMES
In August, I decided I needed a project, so I settle on putting together proof Roosevelt Dimes from 1950-1964. I checked the values in COIN WORLD TRENDS and determined assembling a collection in Proof 67 would be my goal. When I collect a series, I like to assemble a collection within a grade or two. What ever grade you collected, it makes an attractive collection.
Back to the Roosevelt Dimes, I purchased coins in NGC or PCGS slabs. I was surprised how easy it was to assemble a collection in 4 months. (It took me a year and half to collect early proof Jefferson Nickels). I purchased the coins, including postage off of ebay at less than 70% of COIN WORLD TRENDS. I purchased 3 coins at less than $7 dollars each, less than the cost of the having the coin graded by a third party. I obtained a couple in cameo proof and one in Proof 68. The 1959 was the last one to complete the collection.
My thoughts on this project, Roosevelt Dimes are very much overlooked. It is the only series in circulation that has not had a design change at one time or another. If you don't want third party grading, you can obtained the coins at even more reasonable prices. I saw complete set of proof 1950-1964 in a Capital Plastic holder go for a little more than $200. I saw a roll of 1959 proofs for $115. Try to assemble a short set of Mercury Dimes or a short set of Buffalo Nickels in Mint State condition, you will find there is stiff competition. So, if you want to collect something reasonable, look at Roosevelt Dimes in proof or mint state condition.