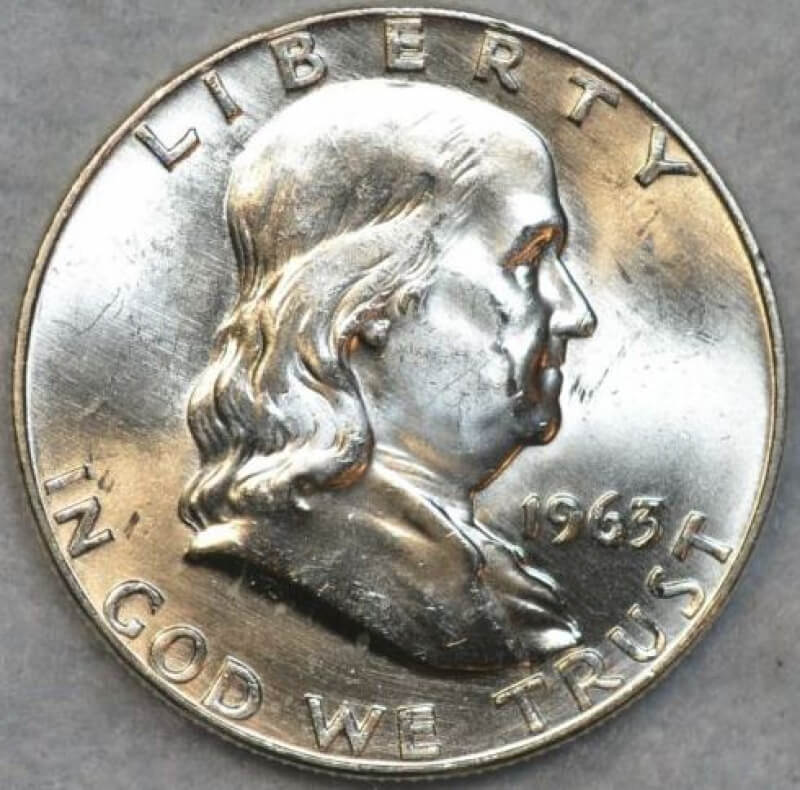 Coin Thoughts #71 by "SUN"
FRANKLIN HALVES ON A BUDGET

The Franklin Half Dollars series is a relatively short series with 35 coins to complete the series.  If you have the patience, I have a 35 month plan for you. Here is how a person can complete the collection in MS63 condition at $30 a month. I will use the prices in the "Redbook" to illustrate  the plan. I added all the MS63 values and the total came to $1049. Divide $1049 by 35 coins and you get roughly $30 per coin.

There are eleven coins priced at $18 per coin in MS63. (1958-D - 1963-D).  Purchase one of these coins each month for this price and save the remaining $12 for a future purchase.  After 7 months you will have $84 saved.  In the 8th month, take your $30 budget and $65 out of the money saved and purchase a 1949-S. You will have a "key coin" in your first year. At this point, you have 4 more $18 coins to purchase adding another $48 to add to your reserve. Now you have $67. Now the next month's $30 and savings you have enough to purchase the next highest price coin for $75, the 1949-D.

Keep this process going, buy the least expensive coin and pocket the different from the $30, until you can purchase another higher price coin .  In 35 months, or what every time period you choose, you will have a complete set of MS63 Franklin Halves.  If this is a too long of time,  try $60 a month.

There are many ways to build a collection, this is just one way that came to mind. Also, remember, prices can vary.