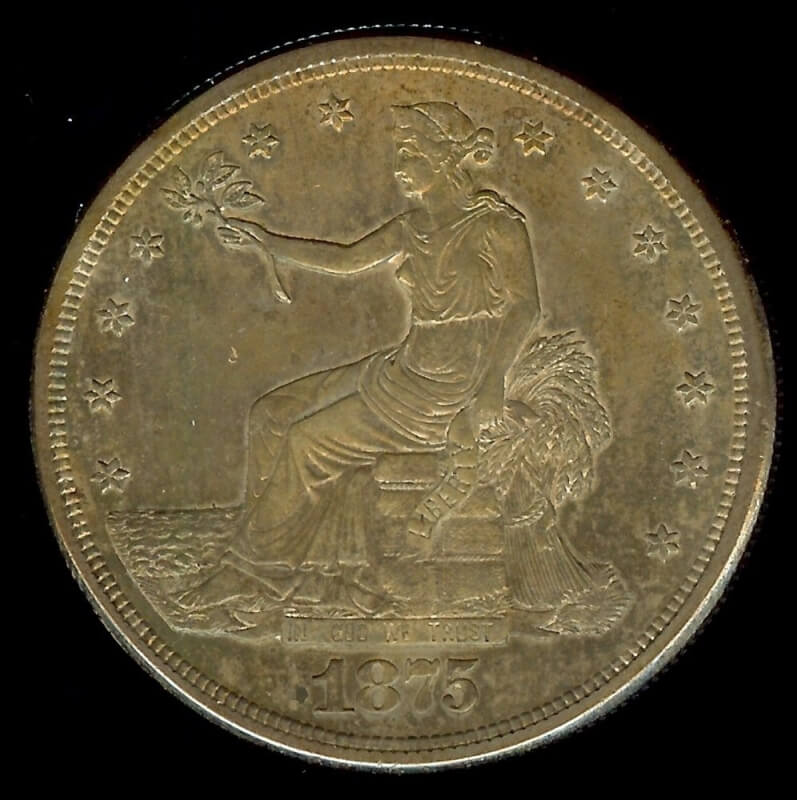 1875 Micro s Type I/II Trade Dollar
Hi to all. I have been searching for some time and need your opinions and help.
I have this coin in the pics. a 1875 Micro s Type I/II Trade Dollar.
I have look everywhere on the internet to find this coin, with no luck.
then I found some information about ir on NGC site. This is what it says.
The Type 2 reverse hub is combined with the Micro S mintmark, a very scarce combination.¨
this is the link if anyone wants to see it.
https://www.ngccoin.com/coin-varieties/trade-dollar-die-varieties/1875-micro-s-type-2-rev-t1-vp-003-5201/
To my surprice this page says that NGC only graded 1 of these coins in a AU.55..
So then does anyone have any more information about this coin?
How can I find out what its Price is, with only 1 graded by NGC.
I dont want to sell the coin,but I would like to know how much its worth.
also I will like to here what your grading opinions on this coin?
Its authentic,to me it looks AU-58. Could be a XF-45 also.
But I have seen some graded by PCGS in MS-61 & MS-62. That dont look this good.
Thanks for your help.