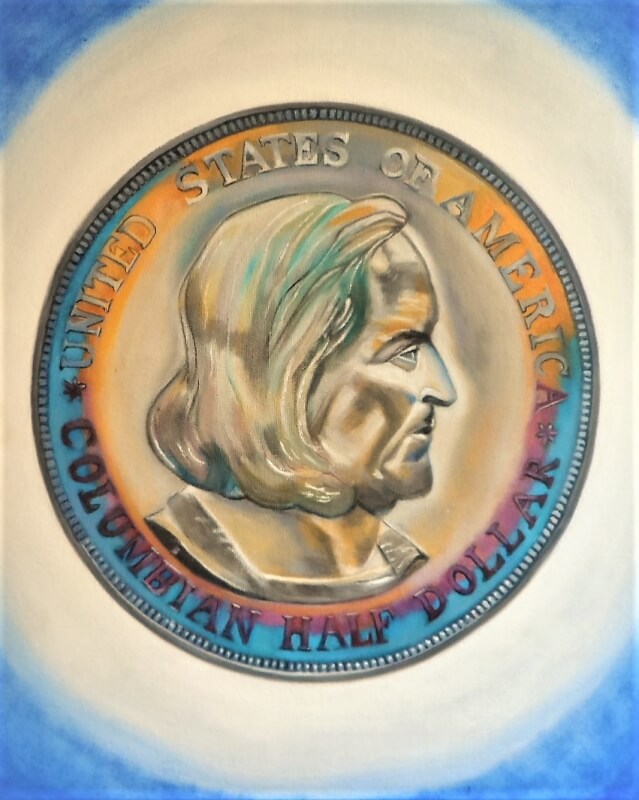 1892 COLUMBIAN EXPO HALF DOLLAR
Hi.
i have been looking for oil paintings of coins for a very look time and actually I personally havent seen any,although I am sure there out there.
as a full.time Artist that I am. I decide to paint one of my coins.
you guys are the first to see it. I think that with the prestige that ANACS has and the respect that I have seen from its members,you deserve to see it first. i hope you like it and if you like, you can leave me your feed back.
here is a link to my art site where you can see the original oil painting along with everything I have done with it.
I think its pretty interesting to see coins in the shower on the wall on bed spreads ect ect.
come take a look.
Remember it is not a coin,it is an Oil Painting.
maybe some of you can Grade it?
http://manuelsanchezartist.com/featured/1892-columbian-exposition-half-dollar-ms-70-tonned-manuel-sanchez.html