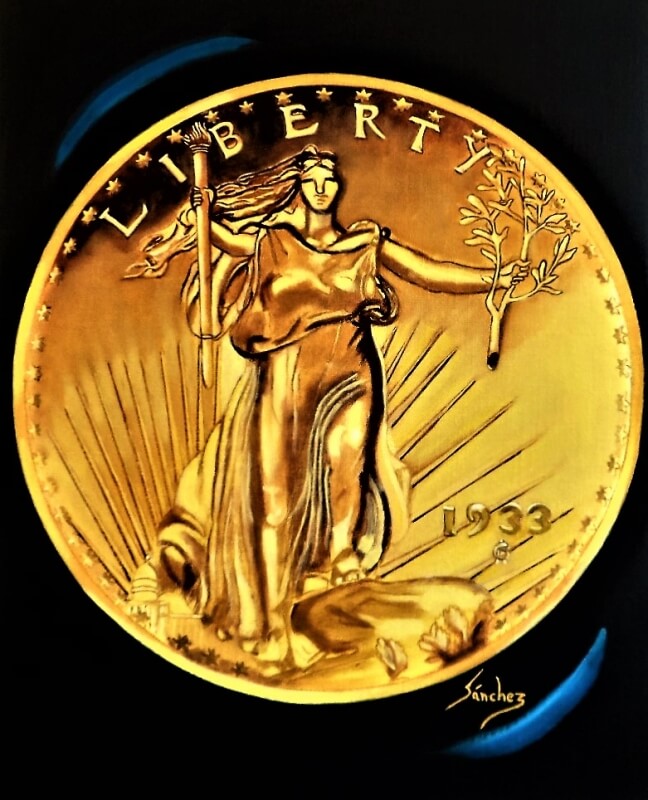 1933 Saint-Gaudens double eagle
One of my new Paintings. Trying to get some feed back. What do you think guys?
Also for those of you that are interested.
Heres a link to my website to see all the cool stuff I did with this painting.
Theres Men / woman apperals,T-shirts, coffee mugs,prints,ect.
meets all budgets.
Just copy link and past to your browser.
http://manuelsanchezartist.com/featured/1933-st-gaudens-manuel-sanchez.html