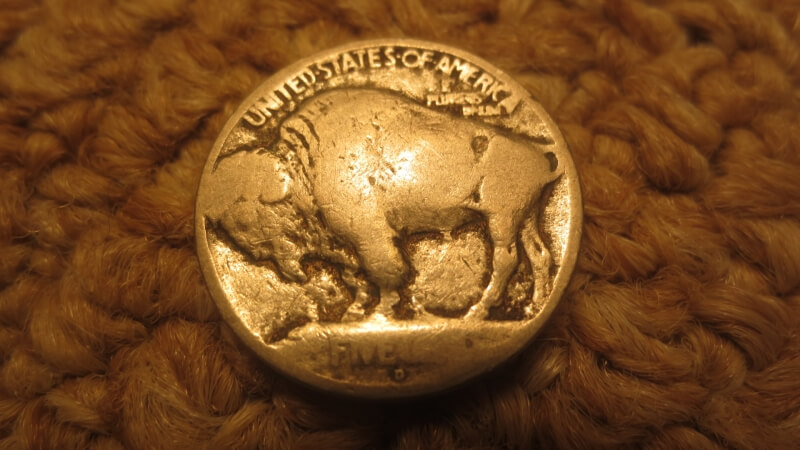 How I got my 1913 Buffalo Nickel
I was relatively new to buying and selling coins on eBay. I found a roll of so called 'dateless' buffalo nickels. I saw a bold 1918 on one, I saw 1935, 1928, and 1920 on some. I won the lot for $10.00. When it arrived, I found a VF buffalo nickel, 1935-S, 1928-S, 1927-D, and 1920 buffalo nickels, and a dateless 1913-S Type 1 buffalo nickel. I was so tempted to keep it, but made up my mind to sell it, and I did, for $6.00. When I received the money, I bought a higher-grade 1913-D Type 1 for $2 off of eBay; so I made $2.50 profit and a buffalo nickel from that one. The 1913-S was PO-1 or FR-2, but the 1913-D was AG-3 to G-4. Pictured is the reverse of the coin.
In the same lot I got an acid treated 1913-D Type 2, the 2nd most valuable date. I now have a roll of acid treated buffalo nickels and several other coins in my collection from the roll, unfortunately with most being acid treated.