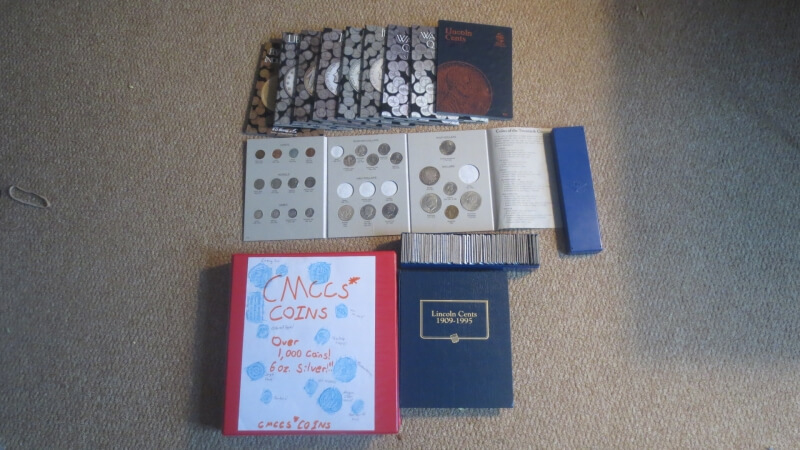 How I started Collecting Coins
OK, so now I want to share how I started collecting coins
When I was 8 or 9, someone gave me a partial roll of 35 wheat cents, including a 1916 and 1924. Soon afterward, the same person gave my 2 dateless buffalo nickels.
About a year later, we attended a flea market, I remember that there were more stands of coins and jewelry than anything else. I was very interested in the coins, but, as I was not a collector, they did not mean much to me.
Not until June of 2013, I finally took the 35 Wheat Pennies and 2 Buffalo Nickels down from the shelf. Somehow a 1961 Dime and 1942-D Nickel made their way into my collection. I looked at my tiny collection whenever I had time, and I was so happy to get a 1935 F Wheat Penny!
In November, I bought a lot of 27 Worn, cleaned, and damaged Indian Head Cents. I even got an 1859 in the lot. I was very happy with it, especially since I only paid $20. For Christmas of 2013, I got my Metal Detector, and, as you have probably seen in my other blogs, I found an XF-45 1916 barber dime the next day. In January 2014, I got another good deal: $18.50 for an AG 1867 Shield Nickel, XF 1883 NC Liberty V Nickel, a VG 1912-D Liberty Nickel, a F 1943-S War Nickel, and a F 1865 Nickel Three-Cent Piece.
For my Birthday I got an AU-55/58 1885-O Morgan Dollar; this coin is my favorite coin in my collection, tying with my 1916 Barber Dime.
I have bought several lots off of eBay, and now my collection includes 4 morgan dollars, 1 1964 and 1 1967 half, 4 silver quarters, 11 silver dimes, 96 buffalo nickels, 45 v nickels, 1 shield nickel, 1 nickel 3 cent piece, 300 wheat cents or so, 25 indian head cents, 1 large cent, 1 proof set, 1/2 mint set, 6 proof coins, 6 errors, 10 collector-struck coins, 7 $2 bills, and 1 pound of foreign coins. I have a total of 6 troy oz. of silver
So that is how I started collecting, this June will mark two years of being a numismatist.
I'll be back if I get something new!
About the pictures: The first picture is what my collection started out as, the second is the size of my current collection.