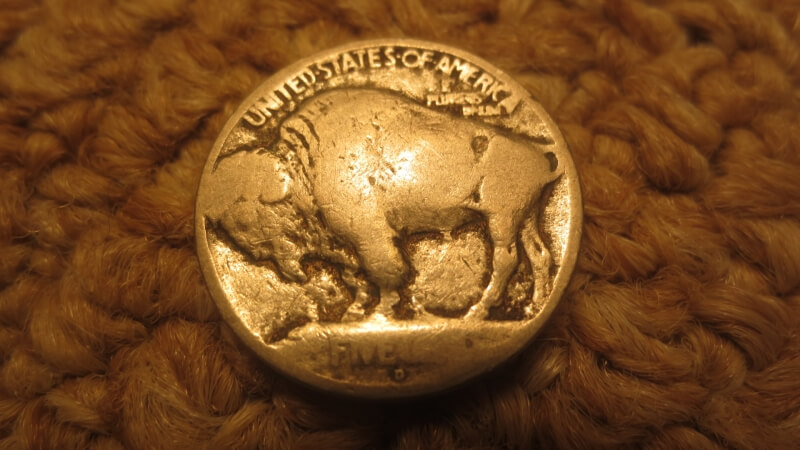 School Writing About Nickels
| CMCC
To finish my English book, the last lesson was to do write or paragraph or three of a certain topic. I would like to support the hobby by writing this, so that if anyone who does not collect reads it, he may get into it. The writing is as follows:
"Collecting nickels from the United States can be an enjoyable and interesting hobby. It can be pursued by everyone, both young and old, rich and poor. To start off, there are several types of nickels to collect. If you want the oldest, you would go for the Shield Nickels, which are minted from 1866 to 1883. If you want an easy assembly, go for the Liberty 'V' Nickels from 1883 to 1912. If you want it cheap or you want to try tough stuff, try for the famous Buffalo Nickel, which was minted from 1913-1938. Jefferson Nickels may seem common and the usual, but some are not. Try for older ones and/or newer proof strikes, struck specifically for collectors. And you cannot forget the 35% silver war nickels from mid-1942 to 1945. Values and grades range widely. I have been asked if the grade depends on the age, and whether they get more valuable as you go back in time. The answer to the latter is both yes and no. I have seven 1860's Shield Nickels that won't sell for ten dollars together; however, I have a 1939 nickel worth forty dollars.
"Nickels can be collected by the low-budget collector as well as the millionaire. To get 30 of the 33 Liberty V Nickels, it should cost around $100, and a complete set of pre-1960 Jefferson nickels can be acquired for under $50, or even under twenty in many cases. Buffalo nickels lost their date easily, and 'dateless, specimens sell for about a quarter each. As for the millionaire, he may want an 1880 Shield Nickel for 45 grand. However, coin get even more expensive than that. If you look back, I said, '...go for the Liberty V Nickels of 1883 to 1912.' Actually, there are five Liberty V Nickels dated 1913. Even though it was an illegal striking, they are legal to own, but only five people can! One of these specimens sold for $3,737,500 in 2010, ranking 6th in US Coin Auctions. The other four specimens ranked 8th, 9th, 20th, and 32nd.
"In conclusion, I recommend collecting nickels if you have a lower budget, and, if you do so, that you start with Jefferson's and work yourself back in time. Of course you can buy other coins, but I recommend that you make these your focus, until your budget widens, or until you finish
Enjoy Coin Collecting!
-Caleb McMann"
Does anyone know how much was paid for ANA's 1913 Liberty V Nickel? I hope you think this was a good writing. I am usually considered a good writer, but I don't think I am THAT good at it!