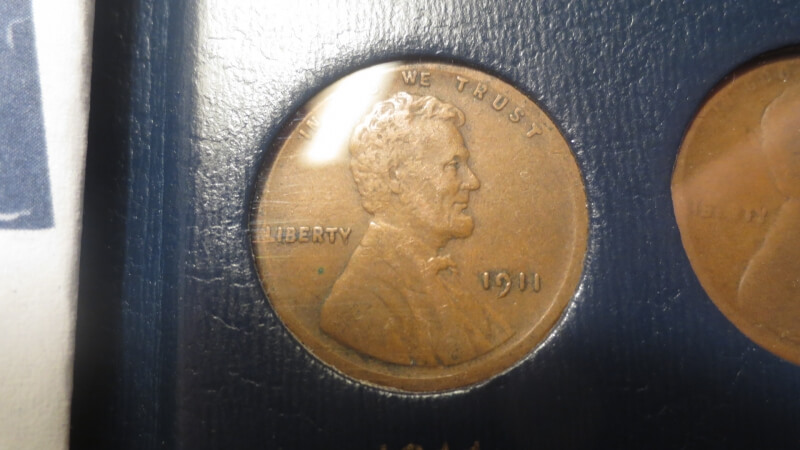 Wheat Cent Hoard and the Fate that a Few Met!!!
Last summer, someone gave me a hoard of wheat cents that his father collected during WWII. I was already beyond amazement, and, when I examined the jar, I immediately saw a few BU wheat cents, several from the teens and twenties, and a Canadian Cent with Geroge V, and a token or foreign coin or something.
When down at our house, we noticed one major problem: The jar had no opening place!
Sadly, we had to break the antique jar to get into the coins.
I took out a bin for teens, twenties, thirties, 1940-1943, 1944-1949, and the fifties.
The first coin I pulled out was an XF 1937, so I new that this was a good batch. After an hour of searching, I had filled two rolls of thirties coins, 70 twenties coins, and about 30 from the teens. It was lunchtime, so I gobbled my lunch up and raced back upstairs to look at more. I pulled out a George VI canadian cent dated 1945 and George V cents dated 1920 and 1929. I pulled out a BU 1938, an XF 1929, a 50% silver british sixpence, a VF 1911, a F 1909 (No V.D.B. unfortunately), and a rarer date 1932, also I found 2 Unc./BU 1943 Steel cents, along with 35 others.
My date set of wheat cents probably doubled in size and in grade!
But then, a nasty fate awaited about 60 of them.
I put up a lot of 805 Wheat Cents for sale, but miscounted them as 693, and, wanting to sell them at $0.10 apiece, I put it at only $69.30 instead of $80.50. Someone contacted me on this error, I let him buy it, he bought it, I shipped it, and I was very glad that it was over with.
However, it was not over with. A few days later, I got a case opened by him, he said that the box had been damaged and that some of the 1930's cents, about 60 of them, were missing. I was suspicious about it, because he was more interested in the 1930's than anything else. I said I would refund $6.30, but he said that he would leave positive feedback if I gave him $8.00. I have not been buying and selling for long, so a negative would really harm me, and bring me to like 97% feedback (which is horrible), so I refunded him, and he left feedback, and it was over with.
This time it was over with!!!
Pictured are some of my best finds from the lot: F 1909, VF 1911, XF 1929, BU 1938, Gem BU 1941, BU 1941 and 1943, XF 1933 Canadian, and BU 1948 1 Franc (France)