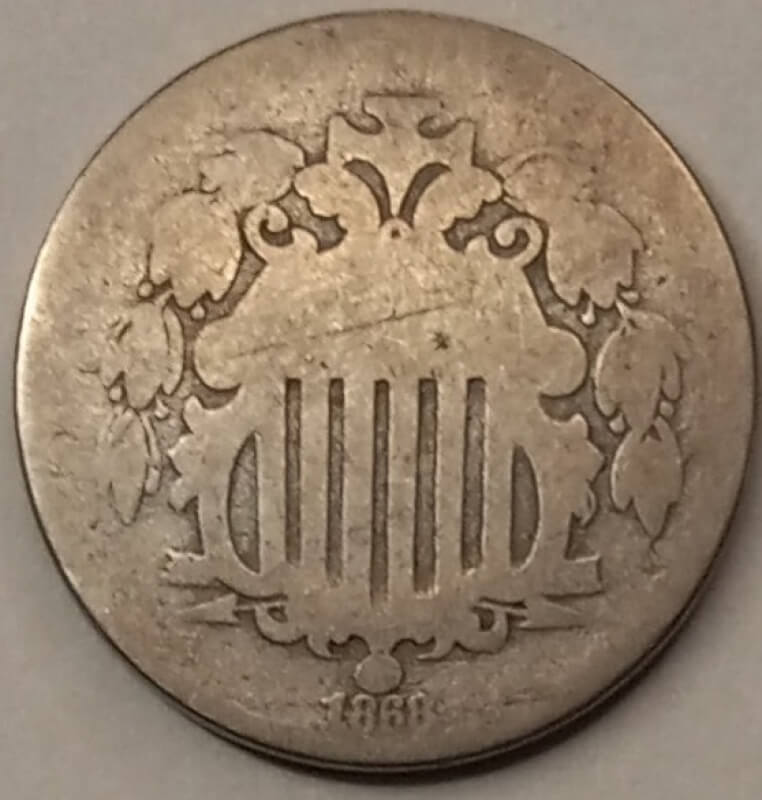 A piece of American history, the "shield" nickel took its name from the design motif on its obverse, a beautiful US carved shield. Designed and engraved in Philadelphia by reknown James Barton Longacre,á this nice nickel was minted in the same alloy that nickels are minted today in the United States.áá

I hereby show a well kept 1868 "no rays" version. It was launched in two types in 1867: with rays parting along the stars in the reverse side and without rays.á

A distinctive coin, it was lauched to include a 5 cent coin in the US circulating currency. The no rays version is scarce but the two types are sought by many collectors and historians alike.

In my own words.
For further details about this item and others please visit my collections section.

AC Coin$
Freedom. "Never give up."
"In God we trust."