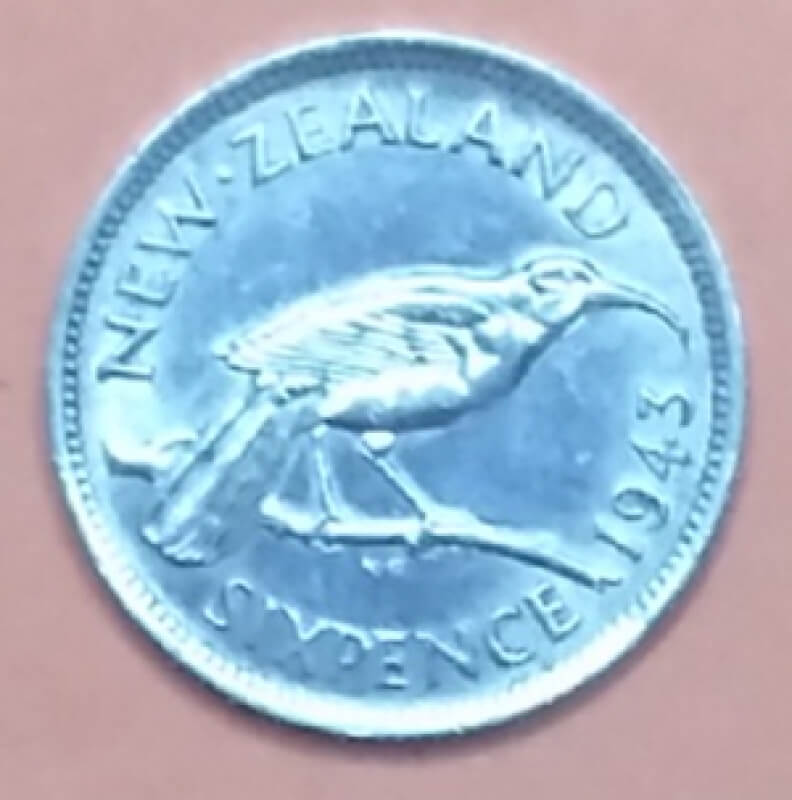 1943 New Zealand's Sixpence Coin
The currency of New Zealand during this years was known as the "pound" perhaps in lieu of the British Empire's pound which kept a stronghold for the war effort in the kingdom's silver vaults.á

Of simple design and still recognizable the image of late King George VI minted as a tribute and mandate on the obverse and a perched huia Bird on the reverse. Enjoy this great pre-decimal period silver coin. .

Coins from different nations which were involved in armed conflict with others or which in one way or the other suffered an invasion or were under specific armed control, should be deemed important and historically pre-eminent over standard coinage, they represent the harsch times, and resilience of the peoples who faced war events. Coins from war incidents should be evaluated at higher standards rather than their intrinsic value or appearance, just to honor historical undeniable facts and in respect of all parts involved from the various armed conflicts. I leave this in the hands of true collectors and mainly those with sensibility.
For further details about this item and others please visit my collections section.

AC Coin$
Freedom. "Never give up."
In God we trust.