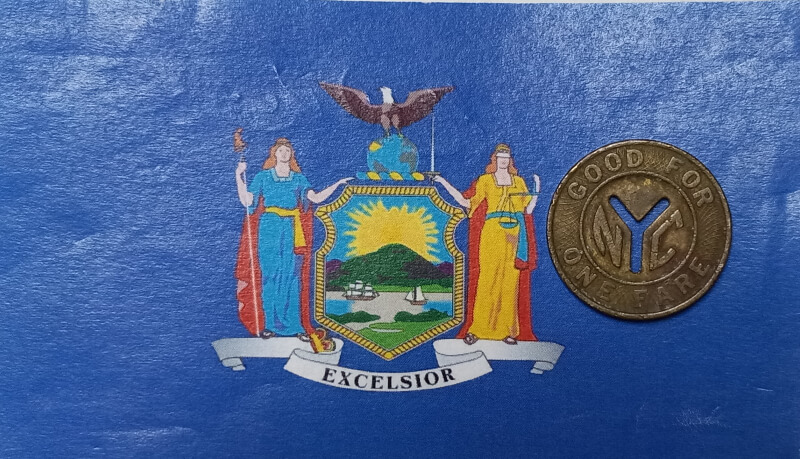 1970-80 New York City Transit Token
The New York City Transit Token is a piece to keep more than a souvenir, a portal thru time. It was known and used within the 1970's thru late 1980's within the City of New York transportation system.

Brass made, noticeable due to the aesthetics of the punched large "y' on its center, giving thus a peculiar aspect to the item. Many New York City residents and visitors kept the token as a lucky piece, a gift from the City that "never sleeps."

Around a million were struck between the 1970-80 period. Even though older ones were authorized, this shown here remains as a valuable and exchangeable item among specific collectors. Enjoy!
In my own words.

For further details about this item and others please visit my collections section.

AC Coin$
Freedom. "Never give up."
"In God we trust."